Most of us by now have heard about the devastating train derailment in northwestern Spain last week.  What we didn't know until today is that the train conductor was on his phone at the time of the crash that killed 79 people.  Much like tractor trailers, trains contain data records that can be pulled, downloaded, and analyzed following a crash.  The data recorder for this particular train revealed that the "driver" was on the phone at the time of this crash.  What's worse, he was on the phone with railway staff.  This train, traveling at 95 MPH at the time it derailed, may have been traveling above the recommended safety speeds, which may have contributed to the crash.  But it seems clear that the driver may have also been distracted while he operated this bullet on rails.
According to CNN, just minutes before the train left the track, the conductor received a phone call on his work phone.  This is disturbing – his employer and staff knew that this man was working, driving a train, and they called him?  What's more, there are reports that the man was heard to be shuffling papers in the background – as if he was looking for something.  Indeed, experts have suggested that because the command and control posts have real-time computers showing exactly where the train is at any given time, it is likely that the command center knew the train was approaching a curve at the time the call was made.
Steve Harrod, a railroad transportation expert from Ohio University, explained that in the United States, conductors or "railroad drivers" are strictly prohibited from using cell phones.  Why?  because they create dangerous distractions.  According to Harrod:
Shortly before the train crashed, according to reports, the Spanish train had passed from a computer-controlled area of the track to a zone that requires the driver to take control of braking and acceleration, Harrod said. "It's possible that the driver's phone conversation — which apparently was part of his official capacity as a driver — distracted him and he missed the transition from automatic to driver control," Harrod said. He may have been unaware he was in control of the train and realized, 'oh, no, we're headed for a curve.' If that's true, I really don't think it was his fault."
The driver, or conductor, has been charged with 79 counts of homicide by professional recklessness.  I obviously cannot myself confirm these reports of distracted driving but if this driver was talking on his cell phone at the time of this train wreck, and therefore driving distracted, he should be held accountable for his actions.  Also, if other members of the command center knowingly made a call to a railway driver as he negotiated an already difficult maneuver, the company as a whole should also be held responsible.
I have spoken a lot about the dangers of distracted driving.  Distracted driving can cause serious injuries or death in car accidents, truck crashes, taxi crashes, bus accidents, and train derailments.  As smart phones become more and more common in the United States, these accidents will be more frequent.  We must develop ways to prevent these distractions – encouraging teens to pledge to not drive distracted, encouraging companies to enact policies prohibiting their truck drivers, cab drivers, bus drivers, and train conductors from driving distracted.
Lindsay Rakers, 2013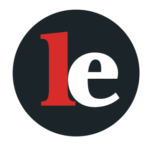 The Legal Examiner and our Affiliate Network strive to be the place you look to for news, context, and more, wherever your life intersects with the law.