I look at distracted driving crashes, injuries and deaths, from two perspectives. First, as a father who lost a child due to distracted driving and second as a lawyer who has represented and supported those injured and the families of those killed by a distracted driver.
I know and feel the pain of the loss of my daughter Casey every day and will feel that loss for the rest of my life. I can't turn back the clock to the  day before she was killed. But I can work to educate teens and adults about distracted driving  so that we can all make safer driving decisions and save lives. For information on our programs to educate teens across the country and to obtain resources go to EndDD.org.
As a lawyer, I continue to receive calls from family members who have suffered terrible losses and need  answers. I am working with families on cases involving paralysis of teenagers, brain injuries and deaths from a variety of distracted driving scenarios. Whether it's a life-altering injury or the death of a loved family member,  there is shock, disbelief and often anger that a driver's selfish act of using a cell phone, reading a text, applying makeup, eating or programming  a GPS has changed their lives forever.
From my work providing grief counseling at a local hospice I know that sudden and unexpected losses are the most difficult to understand and try to recover from. So I view my role as an attorney as not only legally helping find answers  but to actively supporting my clients as they struggle  to try to move forward with their lives.  For more about how attorneys can support their clients who are suffering, check out my article in the Legal Intelligencer.
Distracted driving-Injuries and deaths compared for 2011-12
For those of us who represent those injured or the family members of those killed through distracted driving , and who advocate passionately for safer driving, I wish I could say that the numbers of crashes and deaths due to distracted driving was slowing as more attention is focused on what has been described as a deadly epidemic.
The USDOT reports that from 2011-12 the number of deaths attributable to distracted driving remained about the same with deaths reported to be 3,360 in 2011 and 3,328 in 2012 . Injuries reportedly increased from 387,000 in 2011 to 421,000 in 2012. There is also evidence that distracted driving crashes are vastly under-reported. Unlike drunk driving, there is no blood test to determine if a driver was using a cell phone at the time of the accident.
So when I talk about distracted driving statistics, I always say these are the minimum. Even if cell phone records are obtained in a lawsuit sometimes it is difficult to prove cell phone use at the time of the accident.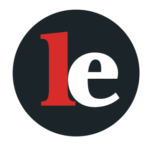 The Legal Examiner and our Affiliate Network strive to be the place you look to for news, context, and more, wherever your life intersects with the law.