The current flu season has been particularly bad. The flu vaccine is only 23 percent effective and the Centers for Disease Control (CDC) are declaring a flu epidemic, according to WSBTV.
Michael Jhung, a medical officer at the Centers for Disease Control (CDC), told CBS News that the vaccine will still provide some protection.
Dr. Marc Itskowtiz with Allegheny Health Network agrees. "It's still worth doing because it's the best way to protect against the flu." Itskowitz says that the vaccine still prevents some patients from getting the flu.  "It also means that for people that are getting the flu, who've been vaccinated, they may have a chance of having reduced flu activity."
The flu shot is less effective this year because the vaccine does not match the strain of the flu that is currently circulating. When yearly flu shots are created researchers create a vaccine based upon the predicted predominant flu strains.  This year, the predicted strain mutated after the vaccine was created and made the vaccination less effective.
Itskowtiz also advises that the flu vaccine protects against numerous strains of the flu – not just the type that has mutated. "And keep in mind also that if protects against other strains that may not be covered, so it is our best weapon against the flu and in addition to good hand hygiene and avoiding people that are sick," Itskowitz told CBS News. "We still recommend the flu shot, even in years like this where the vaccine is not as effective."
To combat the epidemic, Dr. Itskowitz is urging that, "… if people have not gotten their flu shot, it's still not too late."
We urge everyone to receive all vaccines as recommended by their doctors.  As vaccine injury lawyers, we are all too familiar with the rare but harmful side effects that can occur as a result of a vaccine reaction, but we recognize the importance of vaccines in preventing the spread of infectious diseases.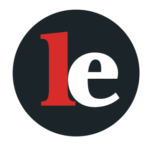 The Legal Examiner and our Affiliate Network strive to be the place you look to for news, context, and more, wherever your life intersects with the law.