Doctors began using laparoscopic power morcellators in 1993 for hysterectomies and uterine fibroid removal procedures called myomectomies.
Many gynecologists viewed morcellators – which can chop uterine tissue into tiny fragments for removal – as a welcomed innovation. The device was easy to use, and morcellation hysterectomies are less invasive than traditional procedures, reducing the risk of infection, pain, and scarring.
Twenty years later, we are finding out that the innovative tool is not without significant risks.
David Bourta, a Massachusetts General Hospital oncological gynecologist believes that doctors "… were using their best professional judgments to offer something they saw as beneficial and unfortunately they didn't think about that risk as much as they should have," the Wall Street Journal reported.
Bourta is referring to the risk of upstaged cancer after a morcellation hysterectomy. A study published in the Journal of the American Medical Association (JAMA) in July 2014, suggested that one in 368 women have a hidden uterine sarcoma that is at risk of spreading during morcellation.
Doctor David Olive formerly worked with FemRX – a company owned by morellator market leader Johnson & Johnson- to train doctors to use the Diva morcellators. While he believes the benefits of morcellation outweigh the risk, Olive was also one of the first doctors to notice that small fragments were often left behind.
Whether or not the benefits outweigh the risks should be for the patient to decide. Unfortunately, many patients were not aware of morcellator cancer risks and made uninformed decisions that cost them their lives.
Nancy Davies, a 59-year-old New Hampshire woman, was one of the first known patients to die as a result of upstaged cancer after a morcellation hysterectomy.  Her husband, Glenn Davies, told the Wall Street Journal that they were not forewarned of the risks of a morcellation hysterectomy, but "… If they had told her, she definitely would not have wanted it."
Bobbie Gosstout, who chairs the Mayo Clinic's gynecology department, believes that, "the risk seems just out of bounds." Well-known retired gynecologist Harry Reich told the Wall Street Journal "My feeling is that you just don't need them."
The FDA discouraged the use of morcellators in April 2014 and asked doctors to carefully consider all available treatment options and inform patients of the risk of accelerated cancer after a morcellation hysterectomy. Ethicon issued a worldwide market withdrawal of their morcellators in July 2014.
Patients considering a hysterectomy are urged to talk to their doctors about all available surgical options and the risks and benefits of each.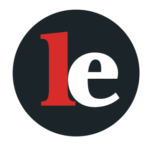 The Legal Examiner and our Affiliate Network strive to be the place you look to for news, context, and more, wherever your life intersects with the law.