The tort reform movement in the United States was finally unmasked on a large stage courtesy of the documentary film "Hot Coffee." The film aired Monday night on HBO as part of the network's summer documentary series. The title is a reference to the case of Liebeck v. McDonald's Restaurants in which a New Mexico jury awarded damages to an elderly woman who suffered third-degree burns on her thighs and groin from scalding hot coffee served at McDonalds. Prior to the burn incident, McDonald's had received approximately 700 complaints about the temperature of their coffee but failed to act. McDonald's conduct was so egregious that the jurors felt that punitive damages were an appropriate remedy for the burnt woman. The Liebeck case became the poster child for so-called "frivolous lawsuits" and served as a battle cry for the tort reform movement in the United States. The "Hot Coffee" documentary successfully debunked the misperception that the Liebeck case was somehow frivolous and lacked merit by telling the true story of the case through interviews with the lawyers, witnesses, parties and jurors involved with the matter.
Not only was the film successful in debunking myths about the case itself, but it also succeeded in unmasking the players behind the tort reform movement in the United States. The tort reform movement has long been funded through big business and insurance companies because those entities frequently commit the harm that results in damages awards through the civil justice system. The documentary showed how tort reform organizations lied about the Liebeck case to the general public in an effort to sway public opinion against lawsuits in general. Furthermore, the film showed how big business and the tort reform movement influenced politicians to sign tort reform measures into law. These measures curb access to the court system and/or place a cap on the damages that can be received through a lawsuit. The result of such tort reform measures is a cost-shifting from culpable corporations and other wrongdoers to the everyday taxpayer. As the documentary showed, when a wrongdoer is not required to pay for the harm they cause because of lawsuit caps, someone still does, and that burden falls to the taxpayer through social programs like Medicare and Medicaid.
The "Hot Coffee" documentary is both entertaining and eye-opening. It shows how the facts of the Liebeck case were manipulated to advance the agenda of the tort reform movement and how big business and insurance companies continue to benefit from tort reform laws to the detriment of injured people.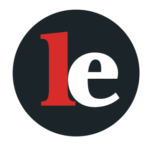 The Legal Examiner and our Affiliate Network strive to be the place you look to for news, context, and more, wherever your life intersects with the law.