Tennessee is a state that has been hit hard by the growing opioid epidemic. While the exponentially increasing number of overdose deaths due to the drug has been widely publicized, many officials doubt the accuracy of the figures reported—if anything, many feel the true number is underrepresented due to the way deaths are reported in Tennessee.
In 2015, the state reported that 1,451 individuals died from a drug overdose—up from 1263 for the prior year. While a 14.9 percent jump is certainly disturbing, it's even more so when you compare the numbers to previous years: 2014 was only up 8.3 percent from the previous year; 2013 showed an increase of 6.5 percent over 2012's number; and the year before that showed only a 3 percent jump—1062 in 2011 compared to 1094 in 2012. Yet, a recent investigation by the USA Today Network found that these figures might not even paint an accurate picture of what's occurring due to several loopholes in the current process that could allow overdose deaths to go undetected.
Tennessee's current protocol for determining the cause of death could allow for opioid overdose-deaths to go underreported due to any number of the following:
Inconsistencies in how medical examiners, hospitals and law enforcement officials flag possible overdose deaths
Budgetary constraints in many counties that limit the number of autopsies performed
Incomplete or inaccurate information recorded on actual death certificate
Dr. Adele Lewis, deputy state chief medical examiner for Tennessee, summed up the state of the data by saying, "There are so many levels at which the data breaks down that we don't know what we don't know." One main problem pointed out by the investigation is that, within the state's 95 counties, medical examiner might not be a paid position and those holding the title might have little to no forensic medical training. In such areas, only a professionally performed autopsy by one of the state's five forensic centers can accurately determine if drugs played a part in the individual's death – and they are expensive; often costing between $1,600 and $2,000 per autopsy. Dr. Tom Thompson, the medical examiner in Hamblen County, put such facts into perspective by commenting, "If we autopsied every overdose, the county would go broke." Then there are misleading conclusions in cases of "opioid-related" deaths—ones where an individual's drug abuse can lead to another more obvious cause of death such as a heart attack, pneumonia or some other illness. The death could be categorized as occurring from "natural" causes, whereas a professional trained in spotting signs of drug abuse might see things differently.
So where does that leave Tennessee in reporting opioid deaths? Without accurate data, lawmakers, public health officials and law enforcement can be unprepared when it comes to analyzing and addressing the extent of the issue. And could the Volunteer State be the only one to have such flawed figures? It's doubtful; one only needs to look as far as a 2016 White House report that claimed more than 50 federal programs currently create policy based on potentially erroneous cause-of-death data.
While not entirely accurate in numbers, it can't be denied that drug overdoses are on the rise across the country. The New York Times recently reported preliminary data that such deaths recently made the largest annual jump ever recorded in the United States—escalating 19 percent in 2016 alone. And this does not take into account that most information is under- rather than over-reported as discussed here.
Ultimately, data can help to accurately shape a plan of action, but we might be at a point of inaction in many areas because we can't agree on the data. We should not have to rely on graphs and charts to tell us there's a real problem brewing in our communities. The evidence is all around us. As with so many past battles, history might look back and be able to paint a more accurate picture of the toll on human life, but for now we need to start fighting this battle while we can still win it.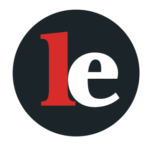 The Legal Examiner and our Affiliate Network strive to be the place you look to for news, context, and more, wherever your life intersects with the law.