According to TheProductLawyers.com, a lawsuit was filed in the U.S. District Court For The Central District of California alleging that Invokana, a popular drug used by Type II diabetics for glycemic control, caused her kidney failure.
This lawsuit gives rise to the question, "Does Invokana Cause Kidney Failure?".
Invokana Lawsuits: The Background
Invokana (canagliflozin), manufactured by Janssen Pharmaceuticals, was first approved for the US market by the FDA in 2013 to treat type 2 diabetes. The drug was marketed as part of a class of drugs known as SGLT2 inhibitors or sodium-glucose cotransporter 2 inhibitors. The drug operated by converting excess sugar in the blood into a form that could be excreted via urination. This mechanism requires the kidneys to work harder in order to perform this conversion, and the drug inhibits glucose from being sent back out through the blood.
According to the FDA, the drug has been connected to adverse events such as diabetic ketoacidosis, and urinary tract infections that can lead to much more serious conditions such as Uurosepis. This FDA communication, coupled with a May 2015 report by the Safe Medication Practices Quater Watch, which reported over 450 adverse events tracked in 2013, which included kidney complications.
Now, as we reported in this article, people are stepping forward to file lawsuits alleging that the manufacturer's failure to warn about these specific side-effects contributed to the development of that adverse condition in the plaintiff.
Invokana and Kidney Complications Lawsuit
In this lawsuit, the plaintiff, a California woman, was prescribed Invokana to treat her type 2 diabetes. The facts contained in the complaint outlined that the plaintiff suffered two adverse events. The first was in April 2014, where she was admitted to hospital for acute kidney complications. She was again admitted to hospital in May of 2015 where she was diagnosed with acute kidney failure. The plaintiff alleges that Invokana caused her kidney failure, and that had she been aware of the risks, she would not have taken Invokana and now would not have faced kidney failure.
We have had contact with many people around the country who have experienced kidney complications while taking Invokana. We will continue to investigate cases and pursue justice for those who believe they were injured by the drug", stated Laurence Banville, from Banville Law.
For more content on Invokana, we encourage you to read the following: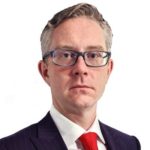 Mr. Banville is a personal injury attorney who has experience in handling auto accidents, work injuries, medical malpractice, dog bites, slip and falls, and representing survivors and victims of sexual abuse. Mr. Banville is affiliated with law firms in Pennsylvania, New York, New Jersey, Delaware, D.C., and Maryland. Abuse Guardian