Every year, in the U.S., more than 4.6 million dog bites occur. Dog bites can be traumatic and cause severe long-lasting injuries and fears but there are some safety measures you can employ to keep your family and visitors to your home safe.
Kids & Pets: Safety Rules
Children are less prone to being bitten if they know how to properly interact around dogs. In fact, American Humane created KIDS: Kids Interacting with Dog Safety – a dog-bite prevention program for kids between 4 to 7 years of age.
Children should be supervised around dogs at all times, especially those that are younger than two in age.
Children should be taught to never pull on a dog's ears or tail or to hit, kick bite or slap them.
Teach kids not to bother dogs while they are playing with toys or eating.
Avoid approaching unfamiliar dogs, even if the dog is contained to a yard or vehicle. Before approaching, always ask the owner's permission.
Rules for Dog Owners
Spaying or neutering is a personal choice but it can greatly help to reduce aggression, particularly in male dogs. Female dogs in heat can also be aggressive, as can dogs that are nursing.
Take the time to socialize and train your dog so he becomes accustom to interacting with others. Training is as important for the dog owner as the dog.
Dog should not be permitted to road freely but rather restrained. Leash laws were created for a reason.
Laws & Dog Bites
Each state has dog bite laws that vary. Several states hold the owner responsible for an injury, no matter if the dog has shown previous aggressive behavior or not. This is referred to as 'strict liability.' Under this theory, even if the owner had no reason to know his pet posed a threat, should the animal bit someone, the owner would still be held liable. This can often be hard to prove in court.
Strict Liability Exceptions
The owner is not liable should the dog bite a trespasser
If the dog bites a veterinarian, the dog owner isn't liable
Some cites have tried breed-specific legislation – regulating certain breeds of dogs – as an attempt to reduce the amount of dog bites, although the merits of this legislation is highly debated.
Most importantly, if you have suffered a dog bite, seek medical advice and seek assistance from an experienced lawyer if it is deemed necessary.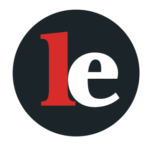 The Legal Examiner and our Affiliate Network strive to be the place you look to for news, context, and more, wherever your life intersects with the law.