In our Toledo, Ohio dog bite attorney's office, we've seen the devastating personal injuries that pit bull dog bites can cause. Our Toledo, Ohio dog bite attorneys are representing a toddler who a pit bull attacked, leaving a large scar down the middle of her forehead. Another client had a chunk of his muscle ripped from his arm after a pit bull attacked him. In both cases, the pit bull attacks resulting in dog bites were unprovoked.
Recent news reports of dog attacks involving pit bulls have brought media attention to a problem that many believe has been going on for years.
Dr. Finocchio of the Rhode Island Society for the Prevention of Cruelty Against Animals believes that pit bulls are genetically predisposed to being aggressive, since they were originally bred to be fighting dogs as far back as the Roman Empire. Violent behavior is thought to be ingrained in pit bulls, resulting in dog bites. The results of this behavior are attacks on humans – especially helpless children.
Pit bull attacks and the resulting dog bites almost always cause open wounds and scarring, many times to the faces of young kids. Pit bulls have a tendency to not show any signs of aggression before they attack. Their hair does not stand on end, nor to they growl or bark prior to biting someone. The adrenaline in a pit bull does not stop during an attack. This means that a pit bull will continue to maul, even if the dog was previously familiar with the victim. Dr. Finocchio believes that although pit bulls may not always bite more frequently than other breeds, it is the viciousness of the bite that inflicts so much damage. When pit bulls bite, the power comes from their back legs, and the dog will violently shake a victim, ripping and tearing the body, unlike other breeds such as a Doberman or German shepherds, according to Dr. Finocchio.
To avoid dog bites, never touch a dog that is eating or sleeping. Call to the dog from a distance to get their attention, then have the dog come to you. Never tease or taunt an animal, and keep young children away from new dogs until it has a chance to become familiar with the child.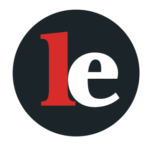 The Legal Examiner and our Affiliate Network strive to be the place you look to for news, context, and more, wherever your life intersects with the law.