It happens. Doctors fail to diagnose conditions every day– some more serious than others. Your doctor may overlook symptoms of a seasonal bug that you will later effortlessly overcome. Or, he or she may fail to listen to your complaints of chest pain and shortness of breath which could later result in a heart attack—a heart attack that could have been prevented had your doctor not failed to diagnose the symptoms of a heart attack.
To avoid being a victim of a failure to diagnose, do your own due diligence. While you may trust your doctor, you should also trust yourself. If your gut is telling you that something is wrong, don't ignore it. Ask questions, and if you don't feel like you're getting the right answer, seek a second opinion.
If an emergency room physician sends you home after you complained of chest pains or shortness of breath, contact your family doctor right away. If your family doctor brushes off your symptoms, seek a second opinion or visit your local urgent care center.
Review CT scans with your doctor or radiologist. Ask for a copy so you can refer back to them if you have any questions after leaving the doctor's office. This may also make it easier if you decide to get a second opinion from another doctor.
If you or your doctor thinks you may have a specific condition but the tests come back negative, ask if there are any other tests you should take before ruling it out.
Although, you don't want to specifically set out to find something wrong with your health, it is important to make sure you have all your bases covered so that your doctor can do his or her best to timely diagnose your condition. Being a proactive patient can make you less likely to be a victim of a failure to diagnose.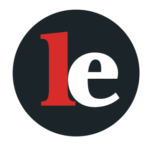 The Legal Examiner and our Affiliate Network strive to be the place you look to for news, context, and more, wherever your life intersects with the law.