According to a recent study at Virginia Tech Transportation Institute, a safety-critical event is 163 times more likely if a driver is somehow accessing the internet. While the statistics for accidents occurring during a cell phone call aren't as jarring, they are just as dangerous. For that reason, the federal safety board (the National Transportation Safety Board) has requested a nationwide ban on both cell phone use and text messaging while driving. The NTSB has been a pioneer the last 10 years in requesting limitations of such portable electronic devises, especially for new drivers, bus drivers and commercial truckers (tractor trailer drivers). If the ban is approved, no drivers would be permitted to engage in such activity (except for emergency calls and texting).
The NTSB also requests the ban of hands-free devices unless they are installed by the vehicle manufacturer.
The National Transportation Safety Board's Chairwoman, Deborah Hersman, made a chilling statement: "Needless lives are lost on our highways, and for what? Convenience? DEATH ISN'T CONVENIENT. So we can stay more connected? A fatal accident severs that connection."
One NTSB members states that distracted driving is becoming the new driving while intoxicated. Distracted driving has certainly affected Missouri car crashes as in 2010 there was a chain reaction car accident in Gray Summit, Missouri. It turned out that a 19 year old driver of a pick up truck received 5 text messages and sent 6 text messagins just before striking a car at 55 miles per hour – killing two people and injuring 38. The crash later revealed that an inspection of one of the school buses, just 10 days prior to the accident, did not reveal fault brakes.
While this new ban would be inconvenient to many drivers who feel they can multi-task as they drive to work or to appointments, it would likely drastically reduce the number of accidents on our highways. Car crashes are often caused by inattention and fatigue. When coupled with the distraction of texting of phone conversations, those numbers drastically increase.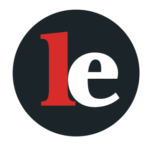 The Legal Examiner and our Affiliate Network strive to be the place you look to for news, context, and more, wherever your life intersects with the law.