Bone Breaks
Elderly women can be susceptible to bone breaks. Drugs do exist, however, that are intended to prevent against those bone breaks. The problem is that, according to a study, certain drugs made by Merck & Co., Roche Holding AG and Novartis AG may actually have the opposite effect. Instead of preventing bone breaks, they may actually increase the risk of a rare form of leg fractures. So just how serious is this problem?
Is Bisphosphonate Use Beneficial?
A study published in the Journal of the American Medical Association revealed that women 68 years old and older who took the medicines, called bisphosphonates, for five years or more were 2.7 times more likely to be hospitalized for fractures in part of the thigh bone. The bone breaks, known as atypical femur fractures, are rare and the risk is outweighed by the benefits of the drugs for most patients, researchers said.
According to the Los Angeles Times "Booster Shots" blog, researchers examined "205,466 women age 68 and older with osteoporosis who took a bisphosphonate for several years and identified 716 women who had an atypical fracture." When compared with a control group of "3,580 women who had not taken bisphosphonates, the long-term use of the drug was linked to 2.7 times higher odds of hospitalization for an atypical fracture." Overall, in women with "five or more years of bisphosphonate use, an atypical fracture occurred in 0.13% of them in the subsequent year."
WebMD (2/22, Boyles) added that last fall, the Food and Drug Administration announced that it would "require label changes on bisphosphonates to warn of a 'possible risk of atypical thigh bone fracture' in long-term users." Although it is "not clear whether bisphosphonates are the cause, atypical femur fractures…have been predominantly reported in patients taking bisphosphonates," agency officials noted in a news release issued at the time.
Conclusion
Based on the evidence above there are clearly risks associated with bisphosphonate use. Each individual is different, which is why it is so important that each individual assess the potential effect on his or health independently of the results experienced by other patients.
In fact, according to the authors who published the study in the Journal of the American Medical Association, while the risk of atypical fracture is low, the findings "highlight the need for a thoughtful assessment of individual risk of fracture," the authors wrote. "[L]ong-term use of these drugs may warrant reconsideration, especially in patients at relatively low risk of fracture." The authors also recommended that patients consider taking a "drug holiday" after five years of bisphosphonate use. However, bisphosphonates are still considered valuable therapy in the appropriate patients, they said.
Bisphosphonates can be effective but failing to consider the potential adverse effect on your individual health would be a big mistake.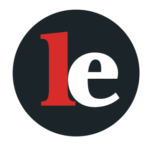 The Legal Examiner and our Affiliate Network strive to be the place you look to for news, context, and more, wherever your life intersects with the law.