DuPont announced that it will be is halting sales of Imprelis, an herbicide. A product brought to market on 8 months ago, DuPont considered Imprelis to be "the most scientifically advanced turf herbicide in over 40 years." Imprelis has damaged many trees across the country.
I have a number of questions and the public deserves answers.
Was this damage foreseeable? I find it hard to believe it wasn't known by someone at DuPont that at least the potential for this problem was already known. Otherwise, how could it be that the company would sell a product that within such a short period of time could do so much damage?
What were the motivations that led to DuPont not disclosing these dangers? Was it a profit motive?
Were the studies of the product properly designed? Was data manipulated? Was there intent to deceive regulators in order to bring the product to market?
Who are the people within DuPont responsible for subjecting the company to lawsuits and property owners to damage?
DuPont has been claiming that the supporting data surrounding this product is a trade secret. That comes as no surprise, but seems to be a rude approach to having caused so much damage. Rather than reveal the source of their failure, it seems DuPont hiding the flaws in the data and its analysis as a "trade secret." Until this data is revealed, the public will not know what type of action or inaction (negligence, gross negligence, intentional acts) are at the root of the product being brought to market with inadequate warnings. The EPA is not buying into DuPont's claims of confidentiality and in fact believes that the public has a greater need for disclosure than DuPont a need for privacy. According to EPA division director Abraham Ferdas the "EPA believes that the public interest demands that this information be made publicly available as soon as possible."
At least DuPont is stopping further damage from occurring by agreeing to suspend sales of this product. And DuPont has further agreed to allow for the return of unused product in a refund program that the company has announced. This does little, however, to address the damage already done to trees – many of which are decades old and can not simply be replaced.
In what appears to be an attempt to over promote the product into market uses where it was not appropriate, complaints allege that DuPont failed to properly label directions and warnings. DuPont is now seeing the result of what happens when short-term profits are placed ahead of the long term needs of their customers. In a statement, Michael McDermott, the global business leader for DuPont Professional Products wrote, "We sincerely regret any tree injuries that Imprelis may have caused and will work with you and all of our customers to promptly and fairly resolve problems associated with our product." But it took the EPA taking action before this letter was written by DuPont. According to lawsuits filed and according to postings found online, many customers have been complaining for months to DuPont but these complaints were met not with acceptance of responsibility but with delay, if not outright denial.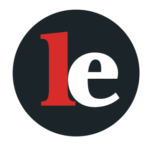 The Legal Examiner and our Affiliate Network strive to be the place you look to for news, context, and more, wherever your life intersects with the law.