More than 25,000 drivers are arrested for drunk driving and other DUI-related charges in the State of New York each year.
Many individuals arrested for driving under the influence simply plead guilty to the charges and accept the consequences of a New York DUI conviction. However, more and more drivers facing DUI charges have been turning to DUI defense lawyers recently to pursue alternative legal options after an arrest.
Challenging A DUI Arrest In New York
People are often surprised to learn that it is possible to challenge a DUI arrest with the help of an experienced DUI defense attorney.
By challenging a DUI in court it is often found that certain aspects of an arrest, such as the vehicle stop or the method of administering chemical test, do not meet the strict legal requirements of law enforcement officers are held to.
DUI defense attorneys can also help drivers to negotiate a "plea bargain" with prosecutors where an individual agrees to plead guilty to certain charges in exchange for reduced penalties and sentencing.
Acocella Law Group To Help Drivers Arrested For DUI In Westchester County, NY
Acocella Law Group has been expanding its service area to meet the increasing demand for DUI lawyers in the Greater New York City area. The New York DUI Defense law firm is proud to announce the opening of a new office location in Harrison, New York.
The new office location in Harrison will serve as a to defend the rights of drivers arrested on DUI charges in Westchester County and surrounding areas, including those in:
Yonkers, NY
New Rochelle, NY
Mount Vernon, NY
White Plains, NY
Peekskill, NY
Rye, NY
and other nearby areas.
Committed To Serving The Community
"We are very excited about our new office in Harrison and are eager to provide drivers in the Westchester community with the legal representation that they deserve after being arrested," said DUI attorney Frank Acocella of Acocella Law Group.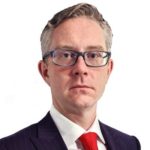 Mr. Banville is a personal injury attorney who has experience in handling auto accidents, work injuries, medical malpractice, dog bites, slip and falls, and representing survivors and victims of sexual abuse. Mr. Banville is affiliated with law firms in Pennsylvania, New York, New Jersey, Delaware, D.C., and Maryland. Justice Guardians