This is my latest blog to educate the community on a dangerous homemade object that is popular among teens.
A recent article in the July 22, 2013 issue of Pediatrics reminded me of a time as a child when a 2-year-old neighbor kid shove a toy bullet up his nose.  As you might guess, he had trouble breathing, but his parents could not determine the cause.  His 5-year-old sister kept telling their parents that he had a bullet up his nose.  When they finally took him to the ER, an x-ray showed the little girl was right.  Doctors removed the bullet and the boy suffered no complications.
Although, typically emergency rooms see aspiration in young children as a result of an object blocking the airways, recent cases have been among teenagers.  In the recent case, a 15-year-old Ohio teen swallowed a dart from a blowgun.  The dart became lodged in his throat, but he would not tell anyone.  After coughing for three hours, he asked to be taken to the ER.  Again, he never told anyone about swallowing the dart.  It wasn't until and an x-ray at the emergency room showed the evidence.  Doctors inserted a narrow tube down his throat to remove the dart.  The teen was fortunate not to suffer serious complications.  According to doctors, when an object is inhaled and trapped in the airway, it can be a life-threatening problem.  The dart could have punctured a hole in his airway or lungs, or injured his voice box.
According to the doctor that wrote the article, this is not an isolated case.  Teens are making homemade blowguns, instructions which are easily found on the web, unaware of the dangers.  The darts are propelled outward by a forceful breath of air, but recent visits to the ER are due to teens accidentally sucking the needle-tipped darts down their windpipes. When teens were questioned, they all admitted that they learned how to make the blow darts from the Internet using household items such as window shade wands, ink pen casings, shoelaces and straight pins.
"It's actually not that uncommon to swallow pins, needles or thumbtacks because people often hold the objects in their mouths when their hands are busy and then accidentally inhale," said Dr. Kris Jatana, an ear, nose and throat doctor at Nationwide Children's Hospital in Columbus, Ohio.  "When a child inhales deeply (to produce a forceful breath to propel the dart forward), their vocal chords open fully, which makes it easier for objects to enter their airway."
With the Internet providing easy access to blowgun instructions, such cases may become more common in the future.  Because kids don't always tell the truth, parents should be suspicious of aspiration if their child is having difficulty breathing, coughing, wheezing and spitting up or coughing blood.
Mark Bello has thirty-six years experience as a trial lawyer and fourteen years as an underwriter and situational analyst in the lawsuit funding industry. He is the owner and founder of Lawsuit Financial Corporation which helps provide cash flow solutions and consulting when necessities of life litigation funding is needed by a plaintiff involved in pending, personal injury, litigation. Bello is a Justice Pac member of the American Association for Justice, Sustaining and Justice Pac member of the Michigan Association for Justice, Member of Public Justice, Public Citizen, the American Bar Association, the State Bar of Michigan and the Injury Board.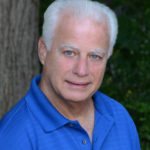 Experienced attorney, lawsuit funding expert, certified civil mediator, and award-winning author of the Zachary Blake Legal Thriller Series. The series features super-trial lawyer Zachary Blake handling "ripped from the headlines" legal and political issues of the day. The series currently consists of Betrayal of Faith, Betrayal of Justice, Betrayal in Blue, Betrayal in Black, and Betrayal High, with a sixth Zachary Blake novel due out later this year. To learn more about these topical social justice legal thrillers. please visit markmbello.com. Mark is a member of the State Bar of Michigan, a sustaining member of the Michigan Association for Justice, and a member of the American Association for Justice.