The U.S. Environmental Protection Agency (EPA) has released a preliminary report linking chemicals found in a Wyoming drinking water aquifer to hydraulic fracturing of natural gas wells in the area.
The EPA first began an investigation in 2008 after people in a small community near Pavillion, WY contacted the agency reporting changes in the smell and taste of their water. There are about 80 domestic water wells in the Pavillion area. The town of Pavillion also gets its municipal water supply from groundwater wells.
Over the course three years, the EPA has collected samples of water in both domestic wells and municipal wells, and water and sediment from a nearby creek. The agency also tested groundwater and soil near drilling waste pits, as well as produced water and condensate from Encana well sites, the primary natural gas producer in the area.
Finding elevated levels of methane and diesel range organics (DRO) in domestic wells prompted the agency to install two deep monitoring wells.
By using both shallow and deep monitoring wells, the EPA set out to determine the difference between sources of shallow contamination, such as leakage from drilling waste pits, and deep contamination that may occur from production wells.
Sampling of groundwater in shallow monitoring wells near pits found concentrations of benzene, xylenes, gasoline range organics, diesel range organics and total purgeable hydrocarbon, indicating that the pits are a source of shallow groundwater contamination in the area.
Samples of private and municipal drinking water wells contained methane, petroleum hydrocarbons and other chemical compounds consistent with migration from areas of natural gas production.
In the agency's deep water monitoring wells, they found contaminants such as glycols and alcohols consistent with gas production and hydraulic fracturing fluids, benzene concentrations well above Safe Drinking Water Act standards and high methane levels.
"The draft report indicates that ground water in the aquifer contains compounds likely associated with gas production practices, including hydraulic fracturing," the EPA said in a release. "Given the area's complex geology and the proximity of drinking water wells to ground water contamination, EPA is concerned about the movement of contaminants within the aquifer and the safety of drinking water wells over time."
After reviewing initial EPA test data in 2010, the U.S. Department of Health and Human Services' Agency for Toxic Substances and Disease Registry advised Pavillion area residents affected by well contamination to use alternative sources of water for drinking and cooking, which Encana has been paying for. They also recommended affected residents use ventilation when showering to avoid a buildup of methane inside the home that could result in an explosion. These recommendations remain in place.
"Encana disagrees with the EPA's statement that the source of the compounds in the groundwater is likely associated with hydraulic fracturing from natural gas development," the company said in a statement. "The Pavillion area natural groundwater has a long history of poor quality. Recent drinking water sample results are consistent with studies published by the U.S. Geological Survey and others over the past 50 years, prior to natural gas development in the area."
The EPA has made the draft report available for public comment for 45 days beginning December 14, 2011, after which a panel of independent scientists will lead a peer-review of report.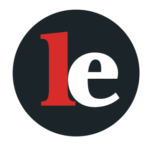 The Legal Examiner and our Affiliate Network strive to be the place you look to for news, context, and more, wherever your life intersects with the law.