According to AAA, how you fare when your vehicle breaks down is directly related to how you respond. And, contrary to popular belief—getting out of your vehicle for any reason could be the worst thing to do. If you find yourself stranded on the side of the road, here are some tips to keep you safe:
Be Aware of Your Surroundings
If you run into trouble while driving, make sure you are aware of your general location in terms of a major exit or intersection. If you are traveling on an interstate highway, take note of the mile marker, nearest rest area, or last exit you passed. If you have a cell phone with you, this information will be invaluable for roadside assistance in their attempts to locate and help you.
Try Not to Panic
When trouble strikes, you'll want to act quickly but not in an unexpected or in an erratic manner—rember that there is most likely fast-moving traffic all around you. First you'll want to signal, then slow down and carefully pull onto the shoulder of the road, and don't make any sudden, unexpected maneuvers. If you can't pull off the road, switch on the emergency flashers. If you are afraid of getting struck from behind, exit the vehicle and move to a safer location.
Remain Visible
Make sure other drivers can see you and your vehicle by turning on your emergency flashers, raising the hood, and placing flares or warning triangles behind your car to direct oncoming traffic away from the vehicle. Once you are in a safe location, notify others of the breakdown. If you have a cell phone, stay inside the vehicle when you place the call if possible.
Hang Tight
Experts say that in most circumstances, it is safest to remain in your vehicle with the windows nearly closed and the doors locked until law enforcement arrives. If you choose to exit your vehicle, do so through the side that faces away from the road and oncoming traffic.
If there is no alternative, you may need to rely on the assistance of another motorist or passerby, but remember: it is very dangerous to lower your windows or open the door of your vehicle to strangers. If someone does stop to help, be sure to ask for identification before accepting help.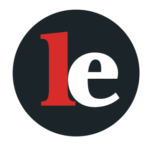 The Legal Examiner and our Affiliate Network strive to be the place you look to for news, context, and more, wherever your life intersects with the law.