National Public Radio (NPR) recently reported a story that suggested that many men are being unnecessarily treated with testosterone therapy drugs.
Endocrinologist, Dr. Ronald Tamler of Mount Sinai Diabetes Center, told NPR that testosterone levels fluctuate more during the day than other hormones, and that the best time to test for Low-T is in the morning between 8 and 10 when testosterone levels are at their highest. If testosterone levels are tested in the afternoon when a man's testosterone level has naturally decreased, the patient may be falsely diagnosed with Low-T.
In addition, Dr. Tamler suggests that patients take a number of steps to increase their overall health, and treat other conditions first that could be causing their Low-T, before exposing themselves to avoidable side effects of testosterone drugs. For example, according to a recent study, obese men who lost at least 40 lbs were able to double their testosterone levels in about a year.
Conditions such as Diabetes and sleep apnea should be treated before prescribing testosterone therapy drugs.
These conditions may also cause Low-T. Dr. Tamler suggests treating these conditions first to avoid the dangerous testosterone drug side effects.
Dr. Tamler warns that if a patient needs to treat testosterone therapy drugs, he be carefully monitored, and reevaluated every six months to avoid potential dangers such as blood clots that could cause a testosterone-heart attack.
Two recent studies have affirmed Dr. Tamler's theory, suggesting that treating with Low-T drugs, such as Androgel, or Axiron may increase the patients' risk for suffering a heart attack. Many of the men taking testosterone drugs to improve their health were unaware of the link between Androgel and heart attacks, or the other cardiovascular risks associated with testosterone drugs.
The recent warning has prompted a surge in testosterone lawsuits brought against the manufacturers of popular testosterone drugs such as Androgel and Axiron.
For more information on testosterone heart attacks, testosterone lawsuits, or to receive your free consultation from a testosterone lawyer, please visit: testosterone-heart-attack.com.
For more on the story from NPR please visit: http://www.npr.org/blogs/health/2014/04/28/306830577/test-first-before-going-for-those-testosterone-supplements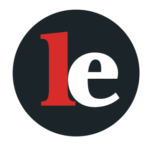 The Legal Examiner and our Affiliate Network strive to be the place you look to for news, context, and more, wherever your life intersects with the law.