The use of the dialysis products GranuFlo and NaturaLyte has been linked to both cardiopulmonary arrest and sudden cardiac death. On March 29, 2012, the U.S Food and Drug Administration (FDA) issued a Class 1 recall of GranuFlo and NaturaLyte, manufactured by Fresenius Medical Care. Both products are known to cause high bicarbonate levels which can result in low blood pressure, hypokalemia, hypoxemia, hypercapnia, and cardiac arrhythmia. GranuFlo is administered to hundreds of thousands of dialysis patients each year to combat acidic increases in the blood, but has now been shown to lead to metabolic alkalosis, where the blood of a patient can become too alkaline or basic, and lead to the symptoms listed above.
Class 1 recalls are the most serious, and highest priority, recall issued by the FDA and are utilized only for those situations that may result in health conditions or death. Cardiac arrest, which has been linked to the use of GranuFlo and NaturaLyta, is the number one cause of death for dialysis patients. Currently, there are over 400,000 dialysis patients in the United States, with studies linking 941 patients to cardiopulmonary arrests within 667 dialysis facilities due to metabolic alkalosis. The other side effects of the high bicarbonate levels caused by GranuFlo and NaturaLyte are equally as troublesome. These drugs have been linked to an increased potential of heart problems, heart attack, and stroke, as well as less severe symptoms such as diarrhea, nausea, muscle cramps, irregular heart beat, and loss of consciousness.
Fresenius treats an average of one out of every three dialysis patients, and the frequency increases daily. It is important that you are aware of the symptoms, and understand the treatment methods so you can prevent any complications due to the use of drugs in dialysis treatment. If you were affected, please do not hesitate to contact a medical professional. Then, consult a qualified attorney to understand your rights. As always, knowledge is the first step towards prevention and recovery.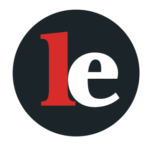 The Legal Examiner and our Affiliate Network strive to be the place you look to for news, context, and more, wherever your life intersects with the law.