At this time last week, women were gathering in Maryland to speak before FDA Advisory Committees. These women came from all across the country, but they shared one common experience. They each suffered an atypical, spontaneous femur fracture after taking Fosamax, Actonel or Boniva, osteoporosis medications, for a number of years.
Two advisory panels to the FDA held hearings last Friday to hear these women describe their use of Fosamax, Actonel or Boniva and their injuries. Many of the women used their three minutes of allotted speaking time to discuss the severity and the suddenness of their injuries. Their descriptions were eerily similar – after three or more years of taking these medications, known as bisphosphonates, to improve their bone-density levels, they thought their bones were growing stronger. And then one day, that thought was erased from their minds when they were involved in an every day activity like simply walking down the street. They each described hearing a loud crack or snap and suddenly falling to the ground, unable to move or stand. After being rushed to the hospital, it was often the surgeon who made them realize that their medication was at fault, as they would be asked, "Are you taking Fosamax?" when being wheeled into the operating room.
After listening to these compelling stories, the Advisory Panels recommended increasing the cautionary language on the product labels of bone-building drugs, but they stopped their recommendations there, refusing to specifying what the safety warnings should say or to recommend limiting use of the drugs to the proposed limitation of five years.
The current Fosamax label advises patients and doctors to look out for leg, joint or groin pain, as they are often symptoms of a stress fracture or impending femur fracture. The FDA is expected to issue a revised warning label in November for all bisphosphonate medications, including Fosamax, Actonel and Boniva.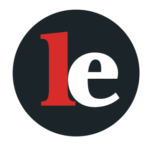 The Legal Examiner and our Affiliate Network strive to be the place you look to for news, context, and more, wherever your life intersects with the law.