Children across the country are being given Miralax, despite concerns that the popular over-the-counter laxative can cause severe side effects in young people. In fact, the US Food & Drug Administration has received thousands of child injury reports – spanning back to 1999 – and has asked a team of researchers in Philadelphia to investigate the laxative's side effects in detail.
CHOP Investigates Link Between Miralax & Child Neurological Symptoms
Funded by the US Food & Drug Administration, scientists at the Children's Hospital of Philadelphia have been quietly examining the reports of parents who say Miralax causes extreme neurological symptoms in children. Their study, begun in 2014, has not yet yielded concrete results.
Parents, on the other hand, fear that the active ingredient in Miralax is to blame. Thousands of families have described terrifying experiences. After being administered Miralax, healthy children began to undergo sudden – and extreme – changes in personality. Happy, well-adjusted kids became "anxious, paranoid and rageful," according to Philly Voice. Mania and other severe psychological disorders appear to be common. The FDA is taking these reports very seriously, if the ongoing study in Philadelphia is any indication.
Long-Standing Childhood Remedy Put In Doubt
Miralax was originally developed by Braintree Laboratories – as a prescription laxative. Manufactured in powdered form, the product was introduced to the US market in 1999 and quickly became a hit among both prescribers and patients.
After only seven years, FDA investigators considered the powder's active ingredient – polyethylene glycol (PEG) – so safe that Miralax became an over-the-counter remedy. The product itself changed hands, being purchased first by pharmaceutical giant Merck until eventually falling into the hands of Bayer. The drug's indication, however, never changed. Miralax has always – and is still – approved only for use in adults, who are instructed to take the medication for only 7 days at a time.
There's a good reason for this caution: the clinical safety studies on Miralax almost never involve children. The FDA has written:
"There is a perception that PEG is safe because it is minimally absorbed from the stomach and intestines. However, little is known about whether absorption in children differs from adults, especially in children who are constipated, have underlying intestinal disease, or are very young […] children are receiving adult doses of PEG in some cases."
As the FDA suggests, physicians haven't been careful in prescribing Miralax to children. A 2012 report from the New York Times noted the work of Dr. Dean Focht, who found six years earlier that nearly 75% of pediatricians across the county had told parents to give their children Miralax for childhood constipation. Some kids have been taking the stuff for months, even years.
Is Polyethylene Glycol Safe For Kids?
Based on current scientific research, it's likely that polyethylene glycol is safe for adults to take. The chemical compound is very large, which means that adult intestines don't absorb it readily. Researchers still aren't sure, though, how Miralax's active ingredient operates when taken by children. Many chemicals that are safe in adults become highly-toxic when kids ingest them – parents suggest that polyethylene glycol may be one of them.
Putting those concerns aside, some patients are deeply allergic to polyethylene glycol. In fact, recent research from Denmark suggests that allergies to the chemical are growing more common, leading both to mild and life-threatening symptoms. Despite this increasing incidence, many researchers remain ignorant of the compound's potential dangers.
Parents have raised an even more basic – and troubling – suspicion in their child injury lawsuits. As families point out, polyethylene glycol can degrade into one of its sub-components, ethylene glycol – the most commonly-used form of antifreeze. Ethylene glycol is highly toxic. In fact, when patients are poisoned with ethylene glycol, they usually experience severe neurological symptoms – side effects almost identical to the ones reported in children taking Miralax. That evidence alone should be enough to give any parent pause.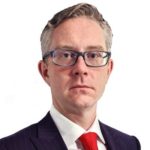 Mr. Banville is a personal injury attorney who has experience in handling auto accidents, work injuries, medical malpractice, dog bites, slip and falls, and representing survivors and victims of sexual abuse. Mr. Banville is affiliated with law firms in Pennsylvania, New York, New Jersey, Delaware, D.C., and Maryland. Abuse Guardian