TheProductLawyers.com reports on a recent delay issued by the FDA for a possible antidote to Xarelto, a blood-thinning drug that has allegedly caused a number of adverse side effects for patients. According to reports, Portola Pharmaceuticals has been working on a potential antidote for Xarelto known as AndexXa. The FDA recently requested that the company provide additional information related to the manufacturing of the drug when it was submitted for approval.
About Xarelto
Xarelto was approved by the FDA in 2011 to reduce the risk of stroke and blood clots in people with atrial fibrillation, not caused by a heart valve problem. It is also used to treat deep vein thrombosis and pulmonary embolism, and to help reduce the risk of the conditions occurring again. Additionally, it can be used to reduce the risk of forming a blood clot in the legs and lungs of people who have just had knee or hip replacement surgery, according to the Xarelto website.
The drug has been associated with a variety of adverse events including hemorrhagic pericardial effusion, epidural hematoma, stroke, heart attack, rectal bleeding, pulmonary embolism, brain hemorrhages, and internal bleeding.
Pharmaceutical companies are currently working on developing an antidote for the drug but one has not yet been approved.
The Current Litigation
Thousands of plaintiffs have filed lawsuits against the manufacturers of Xarelto claiming that the drug caused an uncontrollable internal bleeding event, leading to serious injury and / or death. Other allegations include failure by the manufacturer to warn patients of risks, a lack of antidote, negligence for allowing the drug to go to market without an antidote and several others. Since lawsuit numbers continue to increase naming the same defendants with similar allegations, all federally-filed lawsuits were consolidated into a multidistrict litigation in the Eastern District of Louisiana. MDL 2592 will be overseen by Judge Eldon Fallon and encompasses over 3, 400 lawsuits.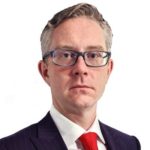 Mr. Banville is a personal injury attorney who has experience in handling auto accidents, work injuries, medical malpractice, dog bites, slip and falls, and representing survivors and victims of sexual abuse. Mr. Banville is affiliated with law firms in Pennsylvania, New York, New Jersey, Delaware, D.C., and Maryland. Justice Guardians