November 15, 2010
The U.S. Food and Drug Administration (FDA) announced today that the agency has identified problems in the manufacturing and design of external defibrillators, and will work with makers of these products to develop safer, more effective devices in its External Defibrillator Improvement Initiative.
External defibrillators diagnose when a heart rhythm is abnormal or stopped and treats such conditions with a jolt of electricity to the heart that restores a normal rhythm. While hospital personnel use complex external defibrillators, you can find many automated external defibrillators (AEDs) in homes and public areas such as malls, airports and office buildings.
Every year, 300,000 people in the U.S. suffer a sudden cardiac arrest in which the heart suddenly and unexpectedly stops beating and pumping blood to the brain and vital organs. When used in the first few minutes following sudden cardiac arrest, an external defibrillator in proper working condition can save the life of the victim.
The problem however, is that thousands of these life-saving devices malfunction or fail every year.
More than 28,000 reports of external defibrillator failure in the last five years to the FDA's Center for Devices and Radiological Health (CDRH) and recalls of hundreds of thousands of these devices by manufacturers have prompted the FDA to create its External Defibrillator Improvement Initiative. The CDRH has identified problems in the engineering design and manufacturing practices such as lack of control of components bought from outside suppliers. The FDA believes these problems are preventable and correctable, which could save thousands of lives in the future.
Goals of the External Defibrillator Improvement Initiative include:
Promoting the innovation of next-generation external defibrillators to improve safety and effectiveness
Enhancing the ability of industry and the FDA to identify and resolve problems with devices currently on the market to address safety risks more quickly and effectively
Designating an appropriate premarket regulatory pathway for AEDs that promotes best practices for design and testing.
Read the FDA's External Defibrillator Improvement Initiative Paper to learn more about the problems the FDA found with these devices.
In this paper, the FDA highlighted one example of a manufacturer who used a "Fix-on-fail" industry practice. Even though the manufacturer knew its devices had a defect, it fixed each defibrillator when it failed instead of notifying users of the defect so they could have their defibrillator inspected and tested.
The FDA and the University of Colorado's Department of Emergency Medicine are working to define external defibrillator changes that will improve the devices. The FDA is also sponsoring a public meeting on Dec. 15-16, 2010, at the FDA headquarters in Silver Spring, Maryland where the agency and industry members such as manufacturers can discuss ways to improve external defibrillators.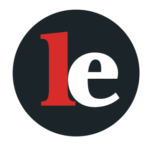 The Legal Examiner and our Affiliate Network strive to be the place you look to for news, context, and more, wherever your life intersects with the law.