November 20, 2011
The U.S. Food and Drug Administration (FDA) is investigating certain stents after reports that the devices are not holding their shape and failing to keep arteries open as intended.
There is concern that stent deformation may be occurring more frequently in Element, Omega and Ion stents manufactured by Boston Scientific. The company sells Element and Omega stents in Europe and a version the Element called the Ion in the United States.
A stent is a tubular shaped mesh device that doctors implant using a catheter and balloon in patients with narrowing of their coronary arteries. The stent acts as a scaffold when working as intended, propping the walls of the artery open and improving blood flow to the heart. Some stents, called drug-eluting stents, have a thin coating that releases medication into the artery.
Doctors have used stents for more than 20 years and have only recently observed a shortening of stents, particularly in the Boston Scientific Element family of stents. Doctors authoring a new case study believe there may be a problem with the longitudinal strength of these stents.
Approved by the FDA in April 2011, the Ion is the subject of a case study published online November 2011 in the Journal of Interventional Cardiology entitled "Deformation, Longitudinal Shortening, and Accordion of an Ion Stent."
Doctors authoring the case study found there are many complaints in the FDA's Manufacturer and User Facility Device Experience (MAUDE) database citing problems such as compression, accordioning, folding, shortening, wrinkling or concertina of the Element stent.
Their case study involved what they believe is the first incidence involving the accordion of the Ion version of the stent in the United States. A case in which the stent clotted off and the patient suffered a heart attack.
"This case and bench testing studies demonstrating reduced longitudinal strength should raise concerns regarding the use of the Element, Omega, or Ion stent platforms, particularly in tortuous vessels where the stent may be snagged by the balloon or other adjunctive devices," authors said.
Longitudinal stent compression was a topic at a conference of the Transcatheter Cardiovascular Therapeutics this month.
At the conference Abbot Vascular, a competitor of Boston Scientific, presented a study published in the journal EuroIntervention, showing the Element family of stent may shorten as much as 46% under the force a cardiologist would use to insert the device, reports MedPage Today.
"FDA is actively working with (drug-eluting stent) manufacturers, including Boston Scientific, to better understand longitudinal stent deformation with respect to its causes, predisposing underlying anatomic conditions, operator techniques that can reduce the likelihood of its occurrence, and treatment strategies should it occur," the FDA told Reuters.
Representatives of stent manufacturers Abbot Vascular and Medtronic told Reuters that longitudinal compression is a problem related to device design.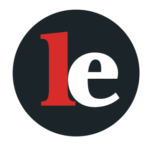 The Legal Examiner and our Affiliate Network strive to be the place you look to for news, context, and more, wherever your life intersects with the law.