As of February 1st, 2017, the FDA has received 359 reports of a rare type of breast cancer linked to breast implants. The FDA has confirmed that a malignancy of the immune system associated with breast implants has resulted in 9 deaths.
Anaplastic large-cell lymphoma (ALCL) is a type of non-Hodgkin's T-cell lymphoma that can develop after receiving breast implants. The rare cancer begins to form in the capsule of the scare tissue around the implant. Symptoms include lumps, pain, fluid build-up and swelling. In most cases, ALCL is treatable if it recognized early enough.
Many of these cases are treated by removing the implant and surrounding scar tissue where the cancer developed. In some cases, chemotherapy and radiation is necessary to control the spread of the disease.
Because of limited reporting there is currently no exact statistic on the number of women suffering from ALCL caused by breast implants.
The FDA findings suggest that women are much more likely to develop cancer if they receive implants with textured surfaces rather than smooth surfaces. The FDA website stresses that the data is limited and subject to bias, and there is no certainty that one specific surface-type is more likely to result in ALCL than another. The FDA website also states that they "continue to collect and evaluate information about ALCL in women with breast implants".
Surgeons prefer textured implants to ensure that the implant will stay in place, though smooth implants are more simple to insert and adjust. There is no evidence explaining why textured implants lead to a higher likelihood of developing ALCL, but experts are exploring a theory that has to do with the bodies reaction to the material as the skin tissue regrows around the textured implant in microscopic grooves.
There seems to be no greater likelihood of developing the cancer based on the actual contents of the implants.
ALCL is a rare form of cancer. Women that have not experienced complications have no reason to remove the implants. But women with breast implants, or women planning on receiving breast implants, should be aware of the potential complications.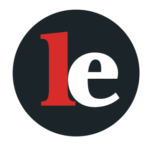 The Legal Examiner and our Affiliate Network strive to be the place you look to for news, context, and more, wherever your life intersects with the law.