In September, the FDA heard testimony about an emerging safety concern related to the use of bisphosphonate drugs. For years now, healthcare professionals have been prescribing bisphosphonate drugs to help strengthen bones by improving bone density and prevent osteoporosis. And therein lays the huge concern that the FDA is now taking up: new studies are showing that instead of strengthening bones, there is a connection between bisphosphonate use and the occurrence of spontaneous femur fractures known as thigh bone fractures.
Bisphosphonates are marketed under the brands Actonel, Aredia, Boniva, Didronel, Fosamax, Reclast, Skelid and Zometa. They are commonly prescribed for the prevention and treatment of osteoporosis and other bone diseases. Commonly, bisphosphonates—and often Fosamax—are prescribed indiscriminately to post menopausal women over the long-term. But evidence presented to the FDA puts this practice into question.
The testimony that was presented to the FDA in September addressed precisely the issue of a drug intended to strengthen bones actually contributing to fractures. The experts who testified are members of the Public Citizen's Health Research Group and highlighted studies that show a "consistent and very strong association" between bisphosphonate use and stress fractures as well as osteonecrosis of the jaw. Additionally, the experts highlighted two groups of patients who might be exposed to these risks without any benefits from taking the bisphosphonate drugs: the 34 million post-menopausal women with osteopenia—a bone conditions where the bone density is low, but not low enough to be called osteoporosis—and all patients who remain on the drugs longer than 5 years.
For post-menopausal women with osteopenia the use of bisphosphonates has not actually shown any benefit to preventing fractures. Bisphosphonates are prescribed not only to women with osteopenia but in general to all post menopausal women, regardless of their risk for bone fractures. The National Osteoperosis Foundation, meanwhile, only recommends the use of bisphosphonates for select patients with specific, elevated risks of hip or other major bone fractures.
Prolonged use of bisphosphonates after five years apparently results in no benefit to the patient, while it exposes patients to serious risks, increasing the likelihood of femoral fractures and osteonecrosis of the jaw 3-4 fold.
The FDA has apparently been aware of this potential issue since at least 2010 when it issued a safety announcement concerning the connection between bisphosphonates and femur fractures. At the time, the FDA found the research inconclusive and continues to gather data. The new testimony provided in September raises serious doubts about the widespread and indiscriminate use of bisphosphonates.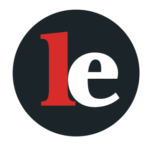 The Legal Examiner and our Affiliate Network strive to be the place you look to for news, context, and more, wherever your life intersects with the law.