TheProductLawyers.com reports on IVC filters and the controversy surrounding their use. The devices are surgically implanted into the bodies of patients who are susceptible to the formation of blood clots but who cannot take traditional blood-thinning medications. The small cage-like devices work to capture clots as they migrate from the lower body toward the heart and lungs and hold them until they dissipate. By doing so, the threat of pulmonary embolism or other serious medical health complications is avoided. The devices should be used on a temporary basis, according to the FDA, until the patient is free from the threat of pulmonary embolism.
FDA Has Received Hundreds Of Adverse Event Reports
The U.S. Food and Drug Administration (FDA) has issued a number of public safety communications in relation to the use of IVC filters and how long they should remain in the body before they need to be removed. One communication released on August 10, 2010, dealt specifically with the retrieval of the filters from the patient's inferior vena cava vein. This communication also referenced the agency's receipt of approximately 920 adverse event reports submitted through a reporting system they established that focused on various complications that have arisen in patients using IVC filters between the years of 2005 to August 2010.
Types Of Adverse Events Claimed
Upon closer examination of the adverse event reports, over 325 involved device migration, over 145 involved embolizations, 70 involved perforation, and 56 involved filter fractures. Migration refers to when the device detaches itself from its implantation spot and moves through the body. An embolization occurs when the filter or a broken piece of the filter travel to vessels which provide the lungs and heart with blood. Perforation occurs when one of the struts or legs of the filter pierces through the inferior vena cava wall or when a traveling element of the device perforates another blood vessel or organ. Finally, a fracture refers to when a filter breaks apart in the vena cava.
FDA Makes A Clarification
The FDA released a clarification to its prior public safety warning stating the filters need to be removed within 29-54 days after implantation except if pulmonary embolism threats still remain. The agency also has mandated the manufacturers take part in two different studies in order to better evaluate the effectiveness and safety of IVC filters.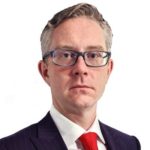 Mr. Banville is a personal injury attorney who has experience in handling auto accidents, work injuries, medical malpractice, dog bites, slip and falls, and representing survivors and victims of sexual abuse. Mr. Banville is affiliated with law firms in Pennsylvania, New York, New Jersey, Delaware, D.C., and Maryland. Justice Guardians