The popular salon service – the Brazilian Blowout – previously under attack by members of Congress, is now taking heat with the U.S. Food and Drug Administration. The FDA issued a warning letter to Brazilian Blowout LLC, the manufacturer of the Brazilian Blowout products, giving them fifteen days to correct their violations of the FDA Cosmetics Act. Specifically, The FDA noted two main violations (although they note these violations are not intended to be all-inclusive):
Adulterated Cosmetic
The FDA reviewed Brazilian Blowout and found that it was an adulterated cosmetic because it bears or contains a deleterious substance that may render it injurious to users under the conditions of use prescribed in the product's labeling.
Specifically, Brazilian Blowout has been found to contain unsafe levels of methylene glycol, the liquid form on formaldehyde.
Brazilian Blowout is used in a salon setting where the highly reactive chemical product is applied to the client's hair and then heated with a hot iron. This process causes a lot of smoke that is inhaled by both the client and the hair-stylist creating health issues from prolonged use such as:
Eye disorders (irritation, increased lacrimation, blurred vision, hyperaemia)

Nervous system disorders (headache, burning sensation, dizziness, syncope)

Respiratory tract issues (dyspnea, cough, nasal discomfort, epistaxis, wheezing, rhinorrhea, throat irritation, nasopharyngitis)

Nausea

Hypotrichosis (hair loss)

Chest pain

Chest discomfort

Vomiting

Rash
Misbranded Cosmetic
The FDA found Brazilian Blowout to be misbranded because its labeling makes misleading statements regarding the product's ingredients and fails to reveal material facts with respect to consequences that may result from the use of the product.
Specifically, Brazilian Blowout contains the liquid form of formaldehyde, however, the product label and all company documentation (including their website) state that the product is "Formaldehyde Free."
The most startling fact that we have learned in talking with stylists injured as a result of providing these services is that they are financially conflicted with regards to discussing their injuries. Brazilian Blowout services cost on average $300/blowout – making it one of the most expensive services a hair salon can provide. The fact that the FDA intervened here, is a huge step and we look forward to more people stepping forward to shut down the actions of a company that has been at the very least…misleading.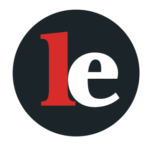 The Legal Examiner and our Affiliate Network strive to be the place you look to for news, context, and more, wherever your life intersects with the law.