Federal regulators are warning pharmacists and health care professionals to avoid medication errors occurring between two similarly named medications.
The U.S. Food and Drug Administration (FDA) released an alert that there is risk of injury to patient's eyes due to confusion between Durezol (difluprednate ophthalmic emulsion) and the topical wart remover Durasal (salicylic acid) 26%.
While Durezol is topical corticosteroid approved by the FDA for the treatment of inflammation and pain in patients who have undergone eye surgery, Durasal is a wart remover product illegally distributed in the United States without FDA approval.
According to the FDA, Durasal distributor Elorac Inc., of Vernon Hills, IL has not responded to inquiries by the FDA regarding removal of the unapproved product from the market, nor have they issued a product recall.
The FDA is aware of several cases of confusion between Durezol and Durasal. In some cases, healthcare professionals or pharmacists discovered the medication error before it reached the patient. One person suffered serious eye injury when a pharmacist gave them Durasal instead of Durezol and they inadvertently administered the wart remover into the eye.
Health care professionals have complained to the FDA about the similar sounding Durezol and Durasal. Because the maker of Durasal has distributed the product without FDA approval, the drug did not undergo the FDA review process, including a screening process intended to prevent similar sounding drug names.
"Due to the potential for confusion between these two products, pharmacists should be vigilant when filling prescriptions for the ophthalmic solution Durezol," the FDA said. "Health care professionals and patients are encouraged to scrutinize packaging and labeling information carefully and to report any potential for confusion arising from similar drug names to the FDA's MedWatch Safety Information and Adverse Event Reporting program. In this context, any side effects associated with the use of Durezol or Durasal should be especially noted and reported."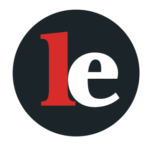 The Legal Examiner and our Affiliate Network strive to be the place you look to for news, context, and more, wherever your life intersects with the law.