Popular homeopathic teething tablets and gels have been linked to the deaths of 10 children and 400 adverse reports. The U.S. Food and Drug Administration (FDA) issued a warning to caregivers to stop using the products. The deaths and adverse events, which included fever, lethargy, vomiting, sleepiness, tremors, shortness of breath, irritability, and agitation, occurred over the past six years.
TorHoerman Law is warning anyone that has any of the following products in their home to discontinue use and to speak to a doctor about an appropriate replacement for infant teething relief:
Baby Orajel Naturals Gel for Teething Pain, .33 oz
Baby Orajel Naturals Gel for Teething Pain Nighttime Formula, .33 oz
Baby Orajel Naturals Tablets for Teething Pain, 125 Count
CVS Homeopathic Infant's Teething Tablet, 135 Count
CVS Homeopathic Infants' Teething Liquid, .85 oz
Hyland's Baby Nighttime Teething Tablets, 135 Count
Hyland's Baby Teething Gel, .5 oz
Hyland's Baby Teething Tablets, 13 Count
Hyland's Baby Teething Tablets, 135 Count
Hyland's Teething Gel, .33 oz
If your child has experienced a seizure, difficulty breathing, lethargy, excessive sleepiness, muscle weakness, skin flushing, constipation, difficulty urinating, or agitation after using homeopathic teething tablets or gels, seek medical care immediately. TorHoerman Law is now filing teething product lawsuits on behalf of children that had serious seizures and believe it was linked to one of the above teething tablets or gels.
Hylands Homeopathic Defies FDA Advise – Claims Homeopathic Teething Tablets and Gels are Safe
Following the FDA warning, Hyland's Homeopathic announced that it would voluntarily stop distributing homeopathic teething tablets and gels in the U.S. The company stated that that the FDA warning has "created confusion among parents and limited access to medications," according to the company's website.
Despite the FDA's warning to consumers to dispose of any homeopathic teething tablets or gels in their possession, Hyland's website still says that they are "confident that any available Hyland's teething products, including those you already have, are safe for use."
CVS and Walgreens Voluntarily Pull Homeopathic Teething Tablets
Although there has been no recall of the homeopathic teething tablets, both CVS Pharmacy and Walgreens both confirmed that they voluntarily removed the products recommended by the FDA.
Belladonna Safety Concerns
Homeopathic teething tablets and gels have been reported to contain "belladonna" which is believed to be the link to child seizures and death. Belladonna is a poisonous plant; also known as deadly nightshade, whose roots and leaves are used to make a variety of medicines such as sedatives, cough suppressants and painkillers.  According to the National Institute of Health, belladonna is likely unsafe when taken by mouth.
In 2010, Hyland's issued a voluntary recall following the first safety alert issued by the FDA regarding the teething tablets. The FDA conducted lab testing and confirmed that it had found inconsistent amounts of the ingredient belladonna in the tablets. Following the 2010 alert, Hyland's reformulated the product to reduce the amount of belladonna in their products, changed the production process, and claimed to have not seen any trend that indicated that the medicines pose any risk to consumers.
Homeopathic Treatments Aren't Tested or Regulated by the FDA
It is important for parents to understand that "homeopathic" isn't just another word for "natural" or "organic". Homeopathic is a very specific subgroup of alternative medicines that has not been proven to be safe or effective. They are not tested or regulated by the FDA. Instead, homeopathic drugs must meet the standards established by the same people who profit from them – the Homeopathic Pharmacopoeia of the United States (HPUS). Members, who are in the business of homeopathy, govern the HPUS.
Since belladonna is currently included in the HPUS "official homeopathic drug" list, it may be legally included in homeopathic medicines, even those given to infants.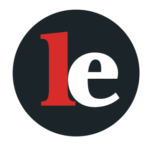 The Legal Examiner and our Affiliate Network strive to be the place you look to for news, context, and more, wherever your life intersects with the law.