Approximately 28 morcellator lawsuits have been transferred to the U.S. District Court for the District of Kansas as part of a multidistrict litigation (MDL) consolidation.
The lawsuits against Johnson & Johnson (J&J) involve power morcellators, currently one of the most controversial medical devices in the U.S. J&J is accused of hiding knowledge that its Ethicon power morcellator could spread undetected uterine cancer during hysterectomies and surgical procedures to remove fibroids.
The morcellator lawsuits also question the U.S. Food and Drug Administration's controversial 510(k) approval process, since the power morcellator was cleared for sale under this protocol. According to a Wall Street Journal report, the FDA has approved 10 power morcellator devices under this 510(k) process over the last 24 years.
In 2012, U.S. Senator Jeff Merkley and Congressman Edward Markey sent a letter to the FDA expressing their concerns about the "weakness in the premarket review process used to evaluate most medical devices," noting that "a flaw in the 510(k) process opens the door for defective devices to make their way onto the market and jeopardize patient safety." However, the only revision made to the 510(k) process has been a 2014 guidance document for device manufacturers that "is not intended to implement significant policy changes to the current 510(k) review process."
FDA's 510(k) Process
The FDA's 510(k) approval process enables manufacturers of medical devices to "fast track" a product's approval by avoiding clinical trials. Technically, the FDA's 510(k) process does not approve medical devices; rather, they are cleared for sale. If a product is cleared, the FDA will mail the manufacturer a letter with an assigned 510(k) number stating that they have determined that the device is substantially equivalent to legally marketed predicate devices, and the device may be marketed subject to the general controls provisions of the Food, Drug and Cosmetics Act.
The medical device manufacturer is required to register the device on the FDA website using the 510(k) identification number. The FDA also charges the manufacturer an annual fee to remain clear for medical device sales within the U.S. Once a FDA 510(k) number has been granted, it does not expire, but medical device manufacturers must remain in compliance with all FDA regulations to continue selling their product in the US.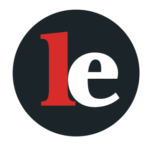 The Legal Examiner and our Affiliate Network strive to be the place you look to for news, context, and more, wherever your life intersects with the law.