A federal lawsuit filed today in a Wisconsin federal court shows that, unfortunately, cases of preventable lead poisoning are still a reality for certain industrial workers. While lead has been a known toxin to humans for decades – and has been outlawed for use in home paints since 1978 – workers are still being needlessly exposed to toxic levels of lead on the jobsite.
Knowing the dangers of lead exposure, the U.S. government and most states have regulations in place to keep workers safe and to prevent exposure to known toxins. Some of these regulations set forth by the federal Occupational Safety and Health Administration (OSHA) include requirements for pre-work hazard determinations, medical surveillance, respiratory protection, protective clothing, and posting warning signs in areas where the risk of lead poisoning is known.
The lawsuit said [plaintiff James] Holder worked on the repowering of the [Herbert C.] Jackson, a freighter owned by the Ohio-based Interlake Steamship Company, which is also named in the lawsuit along with Northern Engineering Company — a subsidiary, along with Fraser Shipyards, of the Duluth-based Capstan Corporation.

Holder was working on the Jackson while employed by a subcontractor, Tradesmen International, which is not a party to the lawsuit.

Work on the Jackson was halted temporarily this spring, when the Occupational Safety and Health Administration began investigating complaints from workers in February. The OSHA case remains open, the U.S. Department of Labor reported on its website.
Read the filed complaint here.
There is no good excuse for workers to suffer from lead poisoning, and additional workers in Duluth, MN and Superior WI were aboard the Jackson. In the workplace, lead poisoning typically occurs only when these regulations are violated, and when governmental regulations are followed, lead poisoning can almost always be prevented. For those on the jobsite, lead is most commonly absorbed into the body by inhalation, which typically occurs when workers breathe in lead dust or fumes. Lead dust and fumes are often the dangerous byproduct of work on lead painted surfaces, such as abrasive blasting, welding, cutting, demolition, or rivet busting.
Once inhaled, lead will quickly make its way into the bloodstream where it can affect virtually any organs or body tissues. Lead buildup in organs and tissues can eventually lead to irreversible damage. Symptoms of lead poisoning in adults can include declines in mental functioning, memory loss, headaches, joint pain, abdominal pain, muscle pain, mood disorders, constipation, and numbness or tingling of the extremities.
For those working around lead on the jobsite, the dangers do not stop at the end of the workday, as workers can bring lead dust home on their clothes, unknowingly exposing their families to the same dangers of lead found in the workplace. Children and pregnant women are particularly susceptible to this type of "take-home" lead. In pregnant women, take-home lead can lead to increased chances off miscarriage. According to OSHA, children born to parents with excess lead levels are more likely to have birth defects, developmental disabilities, or behavioral disorders – or even to die during the first year of childhood.
For workers who know that they are working around lead, take-home lead exposure can be reduced by following OSHA's recommendations, which include:
Washing hands often and shower at the end of the work shift;
Changing out of work clothes and shoes before going home;
Not taking contaminated work clothing or shoes exposed to lead into the home;
Telling their doctor that they work with lead.
For workers who aren't sure if they are working around lead but have concerns or suspicions they may be exposed to lead, they should ask their employer for proof of compliance with OSHA's Hazard Communication standards, which require Material Data Safety Sheets to be available showing the presence or absence of lead on the jobsite. Workers who suspect they have been exposed to lead or have signs and symptoms of lead poisoning should strongly consider consulting with their doctors for testing and appropriate medical care.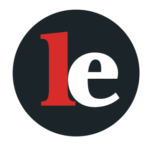 The Legal Examiner and our Affiliate Network strive to be the place you look to for news, context, and more, wherever your life intersects with the law.