Wrongful death laws vary from state to state. The purpose of this post is to go over wrongful death claims, in Nevada in particular, so that you can better understand what criteria needs to be met.
Wrongful Death as Defined in Nevada
A wrongful death claim is defined as a civil remedy available when the intentional, reckless or negligent conduct of one party causes the death of another. To put it another way, a wrongful death claim is a personal injury claim in which the injured person is not able to bring his or her own case to the court. Rather, someone else must bring the claim to seek damages and establish liability.
Wrongful Death Statute of Limitations
The statute of limitations in Nevada requires a claim be brought within two years of the date of the deceased person's death. It is best to consult an experienced personal injury attorney as soon as possible so that you know and fully understand the laws.
Who can file a Wrongful Death Lawsuit in Nevada?
There are specific parties that can bring a wrongful death claim in Nevada as outlined below:
Representative of the person's estate
The surviving spouse, domestic partner, or children of the deceased;
The parents of the deceased, if there is no surviving child or spouse
Wrongful Death Damages in Nevada
The Nevada Revised Statutes section 1.085 governs the types of damages that can be sought in a wrongful death claim in Nevada. Generally speaking they fall into two categories – special damages and penalties.
Special damages refers to damages suffered by the deceased person, the estate or the surviving family members and includes but is not limited to:
Loss of wages and benefits, which includes those the deceased could reasonably have expected to earn had they not passed
Medical expenses resulting from the deceased person's final injury or illness
Reasonable burial and funeral expenses
This post is by no means meant to be an exhaustive list, it is best to consult a Nevada personal injury attorney to discuss the specifics of your wrongful death claim.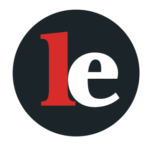 The Legal Examiner and our Affiliate Network strive to be the place you look to for news, context, and more, wherever your life intersects with the law.