While fireworks are synonymous with celebrating our Independence, they are also a common cause of injuries that can be easily prevented. Many states ban the use of fireworks all together by unlicensed individuals, while others place strict limitations on their use.  The reasoning is rather straight forward… fireworks are dangerous.  They are, in essence, miniature bombs that provide their thrills by causing miniature explosions. These explosions are facilitated by the chemicals in fireworks, which burn at extremely high temperatures, sufficient to quickly cause severe and potentially fatal burns. Even sparklers can burn as hot as 2,000 degrees – which is as hot as a blow torch and hot enough to melt certain metals.
In a recent analysis, the United States Consumer Product Safety Commission highlighted just how many people will be hurt by fireworks this time of year. In the month around the 4th of July, 250 people per day will be in the emergency room with fireworks-related injuries.
In 2016, 11,100 consumers were injured and treated in U.S. hospital emergency rooms. Several died. While the highest rate of injuries were young adults ages 20-24, the second most affected age group was children under the age of 5. Almost all of these injuries (96%) were the result of fireworks being launched for personal use, as opposed to malfunctions at professional fireworks displays. Most of these injuries could have been prevented.
Beyond potential misuse injuries, fireworks can also malfunction, leaving the user or bystanders with an unexpected and violent situation. Many of these fireworks are manufactured overseas in countries lacking any real manufacturing standards, leading to defects like incorrect fuel loads, improper reduction agent loads or improperly set fuses. Any one of these defects could lead to premature explosion or an explosion much larger than that intended by the manufacturer.
Although many of us have heard the sound of fireworks on days like the 4th of July, many states make it illegal to possess and use fireworks unless one is properly trained. For instance, in Illinois, one must be licensed under the Illinois Pyrotechnic Use Act. Obtaining this license requires proof of extensive training and experience on how to safely handle fireworks. Anyone without this training may be taking an unnecessary risk.
Residents should think twice before they launch fireworks in a neighborhood or anywhere around people. Besides the obvious risk of hurting a friend or family member, they could be subjecting themselves to civil liability by breaking the law.
While fireworks are best left to professionals, the Consumer Product Safety Commission provides a 3-step guide to a safer celebration this 4th of July:
NEVER allow children to handle a firework device.
Check your local laws and if permitted, only use legal, consumer-grade fireworks. In Illinois, this means don't use them at all since they are illegal.
Leave the professional fireworks to the professionals.
Be safe this year, don't become a statistic. If you or a loved one finds themselves injured in a fireworks accident, consider speaking with a qualified personal injury attorney to discuss your rights.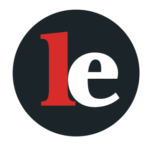 The Legal Examiner and our Affiliate Network strive to be the place you look to for news, context, and more, wherever your life intersects with the law.