"I am happy that this horrible and humiliating experience is behind me. The entire ordeal was terrifying beyond belief. I became part of this lawsuit not only to have my voice heard, but also to make sure that this doesn't happen again."
These are the words of Jennifer Thompson, one of a hundred victims of a 2005 strip and/or body cavity search conducted by police in Flint, Michigan, in connection with a raid at a local nightclub. A lawsuit, filed by 51 victims, following the events, has been settled for $900,000. The settlement includes an agreement that the Flint PD will institute new policies to prevent these types of occurrences in the future.
The incident took place on March 20, 2005 when undercover officers entered a Flint nightclub to investigate allegations of drug peddling. The officers alleged that they bought some drugs and started arresting people. Apparently, people were detained whether they were involved in drug sales or not; they were charged with "frequenting a drug house". After dividing detainees up into male and female groups, the officers performed strip searches and, in some cases, according to several victims (including Thompson), cavity searches.
Lawsuit Financial calls your attention to this case for two reasons:
1. To let the public know that sometimes, the police overstep their bounds and must be held accountable for doing so.
2. To help grant Jennifer Thompson her wish by making her voice heard and in reporting the events so that they may never happen again.
As has been stated many times in this spot, safety and incident/accident prevention are the most important aspects and results of successful lawsuits. The money is secondary. Every accident victim that our pro-justice lawsuit funding company has ever encountered would trade any money received for a return to good health or the wave of a magic "it never happened at all" wand. Jennifer Thompson should be applauded for her courage in taking on the Flint police establishment; her lawsuit resulted in new prevention policies. Hopefully, she obtained the result she sought when she filed suit; hopefully, this never happens again. The settlement and agreement are certainly steps in the right direction.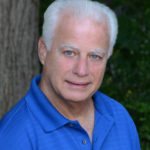 Experienced attorney, lawsuit funding expert, certified civil mediator, and award-winning author of the Zachary Blake Legal Thriller Series. The series features super-trial lawyer Zachary Blake handling "ripped from the headlines" legal and political issues of the day. The series currently consists of Betrayal of Faith, Betrayal of Justice, Betrayal in Blue, Betrayal in Black, and Betrayal High, with a sixth Zachary Blake novel due out later this year. To learn more about these topical social justice legal thrillers. please visit markmbello.com. Mark is a member of the State Bar of Michigan, a sustaining member of the Michigan Association for Justice, and a member of the American Association for Justice.