According to Sheller P.C. wrongful death lawsuit has been filed in Florida against the manufacturers and distributors of the popular blood thinner Xarelto.
Among other claims, the lawsuit alleges that the manufacturers and distributors of Xarelto failed to warn the public of Xarelto's dangers, despite knowing about the risks associated with the drug.
Xarelto Side Effects: Uncontrollable Internal Bleeding
Xarelto is an anticoagulant drug (or blood thinner) that is prescribed to prevent the risks of blood clotting in individuals with Atrial Fibrillation, deep vein thrombosis (DVT) and other related conditions.
The drug came onto the US market in 2011 as an alternative to other anticoagulants, such as Warfarin, and quickly became the leading blood thinner in America. According the official Xarelto website, there are over 11 million prescriptions of Xarelto in the US, and strong sales growth is expected to continue.
However, studies have recently linked the use of Xarelto to uncontrollable internal bleeding, which can lead to serious injury and death.
As a result, lawsuits are being filed throughout the US by individuals and families who may have been harmed by Xarelto.
Details of This Xarelto Lawsuit
This lawsuit was filed by a Florida woman on June 23rd, 2014 in the US District Court for the Southern District of Florida under case number 9:14CV80831.
According to the complaint, the plaintiff's husband was prescribed Xarelto on January 10th, 2012 to reduce the risk of blood clots and deep vein thrombosis from atrial fibrillation.
The plaintiff's husband later suffered from a subdural hemorrhage, or internal bleeding near the brain, and was hospitalized for several days.
Unfortunately, the plaintiff's husband died on June 18th, 2012.
Among other allegations in this specific case, the plaintiff has brought claims against pharmaceutical companies Bayer AG and Johnson under several counts including:
Negligence
Failure to Warn
Negligent Misrepresentation
Breach of Warranty
Fraud
Design Defect
Violation of Consumer Protection Laws
Punitive Damages
Wrongful Death
Many other lawsuits have been filed in the US by individuals and families who may have been harmed by Xarelto.
Families Contacting Sheller P.C. About Xarelto Lawsuits
Stephen Sheller, attorney and managing partner at Sheller P.C., commented, "Many families have contacted us after learning that Xarelto may have caused a serious injury or death of a loved one. We sympathize with these families and we are committed to assisting them in pursuing justice."
For all media contacts and any questions about the Xarelto litigation, please contact us.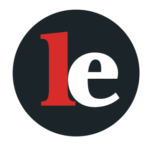 The Legal Examiner and our Affiliate Network strive to be the place you look to for news, context, and more, wherever your life intersects with the law.