We're always trying to beat the system. It might be $1 burgers on Tuesdays, free subway rides on New Year's Eve, or the countless Memorial Day sales this past weekend. Everybody likes a good deal. Somehow that burger tastes better knowing you saved a couple bucks. That innocent thrill takes on a more serious tone when you're stacking the odds in your favor regarding safety. The goal here is to prevent the injury before it occurs and litigation ensues.
By now, we all know the basics: stop, drop, and roll; click it or ticket; only you can prevent wildfires. The Lombardi law firm, based in Des Moines, has provided some more particular safety tips on recent blawgs regarding the advantages of wearing a motorcycle helmet and the proper use of a nail gun. The National News Desk recognized a few years back that the summer months are the most dangerous for kids, and the National Safe Kids Campaign is working to reduce the inherent risks of summer fun. All very important.
But what about the adults? As a nation of parents taking our kids to places like Disney World and then not getting on the ride if little Tommy isn't tall enough, we often neglect to consider our own interests. And, unfortunately, that includes our safety. Think: Tommy slathered in SPF 70 while you return a nice shade of lobster red from a day at the park. Although buckling up in the family minivan or grabbing your helmet before you hop on your Harley is a good start, workplace safety is important, too.
After all, Americans spend most of their waking lives at work. (I know, a lovely thought.) That's why a recent editorial from the Times-Herald piqued my interest: "Friday may be safest workday." According to the Georgia Department of Administrative Services, the least number of injuries take place on Fridays. Second least? Mondays. That means it's the middle of the week drone that proves dangerous for most workers.
In fact, 30% fewer accidents are being reported on Fridays than on Wednesdays in Georgia. And while officials' best guess is that it is due to some regular four-day work weeks, leaving fewer workers toiling on Fridays, the cause is unknown. In any case, the latest data gives you a good reason to make Wednesdays your personal day of choice. Better safe than sorry, right?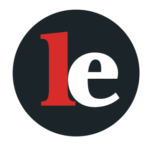 The Legal Examiner and our Affiliate Network strive to be the place you look to for news, context, and more, wherever your life intersects with the law.