Personal injury clients need to feel comfortable talking with their attorneys about their case, and attorneys need to be able to give candid legal advice to offer more effective representation. But what protects clients and attorneys from having to reveal what is said in these conversations, especially if the information might damage the case?
Attorney-Client Privilege
Attorney-client privilege protects specific conversations between a client and his lawyer, allowing clients to make full disclosures to their attorneys without worrying that the information might be used against them in court.
The person who holds the privilege is the person who is or is considering becoming a client. In order for an attorney-client privilege to be established, several elements must be in place:
The attorney involved must be a member of the bar, or the subordinate of a member
The attorney must be acting in a professional capacity
The communication is for the purpose of obtaining legal advice
Exceptions
Attorney-client privilege is not absolute, and most jurisdictions have some exceptions, such as:
If the communication took place in front of someone other than the client and the attorney
If the conversation was in a public place (including on a cell phone) where it was overheard by someone
If the purpose of the communication between the client and his attorney was to commit a crime
If the client elects to waive the privilege – the lawyer cannot
But no matter who hears or learns about a confidential communication, a lawyer is obligated not to repeat it.
The Duty of Confidentiality
The client and the attorney share the duty of ensuring that the confidentiality of their communications is maintained. An attorney should not only understand the importance of confidentiality, but also take the time to communicate this importance to his clients.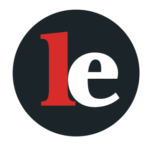 The Legal Examiner and our Affiliate Network strive to be the place you look to for news, context, and more, wherever your life intersects with the law.