There are a lot of big names being bandied about when it comes to self-driving or driverless technology: Tesla, Apple and Uber just to name a few. Expand the topic to self-driving trucks, specifically semis or tractor-trailers, and you get the usual suspects plus a few more that include Google's sister company Waymo (both are owned by Alphabet Inc.—a multinational conglomerate that came out of a 2015 corporate restructuring of Google) and Daimler Group, the parent company behind Mercedes. All are moving forward at a breakneck speed; but there are still a number of bumps in the road for self-driving trucks, as I discussed in a recent blog.
Driving Home Safety and Efficiency
Daimler actually owns both Freightliner and Detroit Deisel, two major players in the manufacturing of big rigs. The group potentially sees its semi-autonomous truck that uses sensors and cameras to "take control" in certain highway conditions available by 2020, but for now the team is touting the new Freightliner 2018 Cascadia—a high tech version of heavy duty class 8  trucks that promises better fuel efficiency and computer-controlled active safety systems such as brake assist, adaptive cruise control and lane departure warnings. The company has also announced plans for two other models, the Mercedes eTruck and the Daimler eCanter, that will be able transport smaller loads for shorter, urban distances. This is not the same path that Tesla plans to take, as CEO Elon Musk has stated that the in-development Tesla Semi will allow for the "highest weight capability with long-range."
Companies in It for the Long Haul
Tesla is not the only company interested in the long haul, California-based Starsky Robotics has also been developing technology that would allow big rigs to run driverless across our nation's highways. In fact, Starsky has already ran test vehicles for hundreds of miles without mishap; and the most promising part of their technology is that it can be retrofitted to most heavy duty trucks with an affordable aftermarket kit. But unlike other competitors attempting to wade into these uncharted waters, Starsky doesn't envision drivers co-existing in the vehicle with their technology—rather, a trained driver will use remote control to guide the vehicle when not on the highway.
The Proof Is in the Miles
Enter Waymo, a self-driving tech company that began as a Google project intent on exploring the possibilities of autonomous vehicle operation. While Waymo's technology has yet to be tested on trucks, they have successfully logged over 300,000 miles on the roads of San Francisco and Austin, Texas with test cars. "Self-driving technology can transport people and things much more safely than we do today and reduce the thousands of trucking-related deaths each year," a Waymo spokesperson told Wired in a June 2, 2017 article. According to NHTSA statistics for 2015, large trucks were involved in a total of 433,000 reported accidents on U.S. roads—seriously injuring 116,000 people and killing over 4,000 in deadly crashes.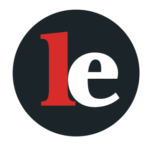 The Legal Examiner and our Affiliate Network strive to be the place you look to for news, context, and more, wherever your life intersects with the law.