On June 3rd the Nevada Legislature concluded its business for the biennium. Among the bills adopted was A.B. 240, which included a mechanism to help ensure that non-negligent Plaintiffs are fully compensated for their injuries. While the bill passed the Assembly on a vote of 40-0, and the Senate on a vote of 11-10, Governor Sandoval vetoed this important piece of legislation.
To fully comprehend the impact of the Governor's veto requires a basic understanding of the doctrine of comparative negligence. Under Nevada's comparative negligence statute (NRS 41.141), in cases where more than one party is at fault, the jury is instructed to assign a percentage of blame to each of the parties. Each at-fault party is then required only to pay that percentage of the total damages awarded. This is true even in cases where the Plaintiff is an innocent victim and was injured through no fault of her own.
The practical effect of this doctrine is that it many injured people are left without adequate compensation for their injuries, while negligent parties avoid full responsibility for their actions. To illustrate this, consider the following hypothetical. A person is severely injured in an accident that was equally caused by both Defendant A and Defendant B. Each defendant is found by the jury to be 50% responsible for the injuries. Defendant A has insurance that pays their 50% share of the damages, but Defendant B has no insurance and is basically insolvent. In this case, the person injured ends up compensated for only half of what the injury actually cost her.
A.B. 240 was an attempt to correct this situation. It would have imposed joint and several liability (meaning that each at-fault defendant is independently responsible for the entire amount of damages) among defendants in cases where a Plaintiff was not found to have contributed to her injuries. It was a sensible reform put forward by thoughtful legislators to level what has become an uneven playing field.
The Governor's veto is not the end of the story however. Under Nevada law, any bill vetoed by the Governor after the end of legislative session is automatically brought back for reconsideration in the next session. Thus, AB 240 will have a second chance at life during the 2015 legislative session. For the sake of those people forced to shoulder large medical bills through no fault of their own, let's hope that A.B. 240 fares better then.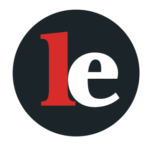 The Legal Examiner and our Affiliate Network strive to be the place you look to for news, context, and more, wherever your life intersects with the law.