Have you or anyone you know had an influenza vaccine recently? Did you know that it is possible to experience an adverse reaction to the influenza vaccine? The influenza vaccine can be routinely administered at any CVS, RiteAid or primary care physician's office. Agencies like the CDC and various media outlets are urging such a vaccination in the hopes of containing any outbreaks or epidemics from occurring.
While preventing an outbreak or epidemic from ransacking our regions is important, equally important is advising the public of potential adverse events that can result. It is crucial for those receiving the vaccine to know before vaccination, what adverse events can occur. While adverse events from vaccines are rare given the vast amount of vaccines administered, the link between vaccines and adverse events is real and must be calculated.
Perhaps the most serious adverse event that has been linked to the influenza vaccine is Guillain-Barré Syndrome (GBS). GBS is a disorder in which a person's own immune system attacks their nerve cells, causing muscle weakness and often times, paralysis. GBS is a rapidly ascending autoimmune disorder where the person will experience tingling and muscle weakness in the toes and feet first before the weakness ascends to the legs, hips, core, and eventually to the fingers, hands and arms. Symptoms of GBS can last for several weeks and often months. The symptoms may subside after treatment, but it will often take an individual a full year to regain the coordination and strength that they had before the symptoms began. While many people recover fully from GBS, some will have permanent nerve damage. In very rare cases, people have died of GBS, usually from difficulty breathing.
The National Vaccine Injury Compensation Program provides compensation for individuals who have suffered from Guillain-Barré Syndrome as a result of the influenza vaccine. Symptoms of GBS occur anywhere from a week to six weeks after an influenza vaccine was administered. The federal government is aware of the correlation between GBS and the influenza vaccine and has been actively compensating individuals who have been diagnosed with GBS as a result of the influenza vaccine.
In order to file a suitable petition for compensation, the petition must be filed within 3 years from the date of the first symptom of the GBS or more simply, 3 years from the date the influenza vaccine was administered.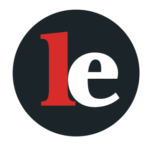 The Legal Examiner and our Affiliate Network strive to be the place you look to for news, context, and more, wherever your life intersects with the law.