Halloween: It's a holiday that conjures up images of ghosts, and goblins, and unknown creatures lurking in the dark. It's a very exciting holiday. I always had so much fun dressing up with and Trick or Treating with my best friends. While Halloween can be fun for children, it can often be scary for adults. The thought of letting your child wander around in the dark, knocking on strangers doors accepting consumable treats may not sit well with overbearing mothers. But, Trick or Treating has been going on since the middle ages and this thriving tradition has become a childhood right. Below are some suggestions that will help parents relax and children have fun.
Don't let your child go out alone. Parents should accompany small children. Urge your tweens that refuse to let you come with them to go with a small group of friends. If they're going in a large group, encourage the buddy-system to prevent a child from wandering off on their own.
Make sure your Grim Reaper or witch carries can be seen in the dark. Give them a glow-in-the-dark Halloween pail or a glow necklace so that their dark costumes will not make them impossible to be seen by motorists.
Only visit houses or neighborhoods that you are familiar with. If your child will be trick or treating with friends instead of an adult, advise them against going into strangers houses.
Be sure to check every piece of candy for your little ones, who may not be able to recognize tampered packaging on their own. Advise older kids to err on the side of caution and disregard anything that looks like it was previously opened.
Make sure that at least one person, if not all, in a group has a cell phone in the event an emergency arises, or if someone gets separated from the group. If it's your child's first Halloween going off without you, suggest that they call and check in at a certain time. This can help you keep track of there whereabouts and answer any questions they may have.
We scare ourselves silly with horror movies and haunted hayrides all through the month of October. But when the 31st comes around we fearlessly flock to the streets donning silly costumes in search of candy. Though we do need to be concerned about the world we live in, taking the above listed precautions will help us enjoy Halloween as the happy-go-lucky Holiday that it was meant to be.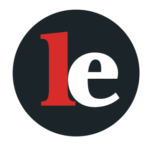 The Legal Examiner and our Affiliate Network strive to be the place you look to for news, context, and more, wherever your life intersects with the law.