Concussions are a hot topic in sports. During the course of a normal year, it has been shown that a high school football player will receive 700 – 1,000 blows to the head. Athletes who initiate contact with their head when they tackle or block are at even greater risk of suffering a concussion or catastrophic injury. For that reason, the National Federation of High School Sports has made it illegal to initiate contact with the head or facemask during games. But, participants in sports that involve contact like football, hockey and lacrosse, are wearing helmets, why do they still sustain concussions? Because helmet manufactures don't design them to prevent concussion.
Riddell helmets contain a warning that "Contact in football may result in CONCUSSION-BRAIN INJURY which no helmet can prevent…" Similarly, Schutt helmets contain a warning that "NO HELMET SYSTEM CAN PROTECT YOU FROM SERIOUS BRAIN AND/OR NECK INJURIES INCLUDING PARALYSIS OR DEATH. TO AVOID THESE RISKS, DO NOT ENGAGE IN THE SPORTOF FOOTBALL."
So, the athlete straps on his helmet and yet it can't protect against concussion or brain injury? What's up with that?
Is there one style or brand of helmet that is better than another?
Is there a way to determine if one helmet is safer than another? All football helmets contain a NOCSAE sticker or imprint to verify that it has met at least NOCSAE's minimal protective standards. But, that's just not enough. This is one instances where newer and more expensive is better. Only use the newest models. And, while manufacturers recommend that helmets be re-conditioned each year, and shouldn't be used if they are more than 9 years old, reconditioning is really meaningless—except to replace broken parts. That is the case because the reconditioner is not improving the design of the helmet, but rather simply assuring schools that each helmet has all the right parts in it.
Having an athletic trainer or a trained professional available to fit the helmet is advisable to ensure that the helmet fits properly. Also, the helmet needs to be periodically re-checked for fit and unusual wear which may indicate helmet damage or faulty technique. Do what you can to maximize the protection afforded by your helmet. The best way to be assured maximum protection is to only buy the most expensive helmets. Also, check for the rating of helmets now published by Virginia Tech University, College of Engineering.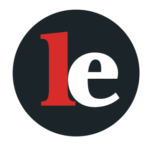 The Legal Examiner and our Affiliate Network strive to be the place you look to for news, context, and more, wherever your life intersects with the law.