A group of Canadian patients has filed a class action lawsuit against Johnson & Johnson, saying the company's now-recalled hernia mesh product Physiomesh is "defective" in design. According to Canada's CTV News, up to 30,000 Canadians may have undergone Physiomesh implantation before the product was recalled over safety concerns.
Physiomesh Class Action Filed In Canada
The mesh is manufactured and distributed by Ethicon, a wholly-owned subsidiary of Johnson & Johnson. In 2016, Ethicon received the results from two studies, which gathered their data from large European registries that collect information on hernia mesh recipients.
The findings were troubling – Physiomesh patients experienced more hernia recurrence, requiring more revision procedures, than people with other similar meshes. Ethicon soon issued a global market withdrawal, asking health care practitioners around the world to return their affected products immediately.
Surgical Mesh Products Under Fire
Surgical mesh products have become increasingly popular over recent decades. Physicians use the patches, which often consist of a synthetic polymer lattice, to close traumatic wounds and reinforce muscle walls weakened by hernia. A controversial indication, which saw the meshes employed to treat women suffering from pelvic organ prolapse, resulted in tens of thousands of product liability lawsuits, after patients began to suffer severe – at times life-threatening – side effects. Today, it appears that hernia mesh patients are experiencing similar problems, with hernia sufferers across the country leveling allegations of devastating design defects at Ethicon.
Class Action May Not Find Home In US
The Canadian class action joins a number of individual Physiomesh claims filed against Ethicon in the United States. While the Canadian patients have chosen class action as their legal vehicle of choice, American legal observers doubt that a similar collective action will ever emerge State-side. Class actions are generally considered appropriate for lawsuits in which many individuals have been harmed in minor ways, rather than suffered severe personal injuries.
Despite this difference, the allegations voiced in Canada track almost perfectly those being made in the US. In their complaints, patients from Florida and Illinois say the unique design of Physiomesh, which features multiple layers of synthetic polymer, can induce severe inflammatory responses after inflammation. As Ethicon itself appears to have admitted, these mesh products seem to fail at inordinate rates, leading to a host of adverse consequences:
Chronic and severe pain
Organ adhesions
Implant rejection and / or migration
Internal scar formation
Incomplete wound healing
Severe infections
Abscesses and seroma
Permanent nerve damage
In line with Ethicon's warnings, many patients say their own hernias only recurred, with even more severity, after the Physiomesh implant was applied.
C-Qur Lawsuits Gain Ground In New Hampshire
Ethicon is not alone in taking heat for potential surgical mesh side effects. In fact, an even larger litigation has already sprung up around a line of hernia mesh products sold under the brand name C-Qur by New Hampshire-based medical device manufacturer Atrium. In fact, hundreds of federally-filed C-Qur lawsuits have been consolidated in New Hampshire, where the claims will move through pre-trial proceedings together.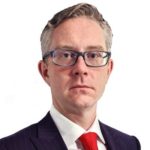 Mr. Banville is a personal injury attorney who has experience in handling auto accidents, work injuries, medical malpractice, dog bites, slip and falls, and representing survivors and victims of sexual abuse. Mr. Banville is affiliated with law firms in Pennsylvania, New York, New Jersey, Delaware, D.C., and Maryland. Justice Guardians