In Nevada and across the nation, highway patrols are making stops while making the point that speed kills—ending the lives of 9,557 people in 2015 alone, according to the National Highway Traffic Safety Administration (NHTSA). From October 19 through November 1st, Nevada law enforcement agencies will be on the lookout for those violating the speed limit in an attempt to reach the ultimate goal of "Zero Fatalities" on our roads.
Zero Fatalities is a Department of Transportation (DOT) program first started in Utah that has now spread to neighboring states. By partnering with local public agencies and private sector organizations, the goal of Zero Fatalities is to educate the public on road safety while reducing the number of deaths on our roadways. The program takes its cues from an initiative in Europe that started in Sweden, called Vision Zero—the first organization to popularize the idea that no human death is acceptable and that traffic deaths can be reduced to zero with a combined effort between local governments and community participation.
The Nevada Highway Patrol (NHP) wants to remind people that speed limits are designed to protect people, both you as a driver and those with which you share the road. While many believe that speeding is far less risky than other bad driving behaviors, it's important to remember that exceeding the speed limit that has been set for that area and local road conditions could result in:
– a greater potential for losing control of one's car
– increased degree of crash damage and severe injuries
-an increase in required stopping distance
– reduced protection from vehicle's safety equipment
NHP Troopers see this yearly event as an opportunity to remind all drivers that a ticket is a far smaller price to pay than the loss of a life. Experts also point to a recent study released by the NTSB—entitled Reducing Speeding-Related Crashes Involving Passenger Vehicles—that found speeding to be just as dangerous as driving drunk. Robert L. Sumwalt, the NTSB's acting chairman, summed up the dangers by stating, "You can't tackle our rising epidemic of roadway deaths without tackling speeding."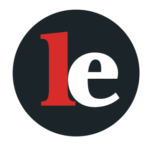 The Legal Examiner and our Affiliate Network strive to be the place you look to for news, context, and more, wherever your life intersects with the law.