Recently, there has been a lot of media attention directed to medications pulled from the market due to safety concerns. Many people believe that all drugs on the market are safe simply because the FDA must approve drugs before they are available for sale. A deeper look into the FDA's drug approval process sheds some light on how unsafe drugs slip through the cracks.
Drug companies who want to sell their medication in the United States are required to file a New Drug Application with the FDA. The manufacturer is required to test the medication, first on animals, and provide the FDA with all data from those tests. Next, if the data from the animal tests is promising, the company is allowed to begin testing on human subjects. The human testing should be designed to prove that the drug is safe and that the drug works for its intended purpose. The data from these tests are then forwarded to the FDA where it is reviewed. If this review establishes that the drug's health benefits outweigh its known risks, the FDA will approve the drug for sale.
At first glance, it seems that the FDA is involved in every step of the drug approval process. A closer examination reveals the truth – the drug company conducts their own studies and the drug company controls the information that is provided to the FDA. This self-reporting process is concerning to members of the public who are wondering how so many FDA-approved drugs eventually get pulled from the market. It is even more troubling when one considers the fact that after a drug is approved for sale, it is the drug company's responsibility to report adverse effects and newly discovered side effects to the FDA. Essentially, drug companies have the ability to self-report and self-monitor vital information on their product's safety and efficacy.
This version of the "honor system" leaves opportunities for deception and non-reporting that is dangerous to the American public. The drug approval system needs an overhaul to prevent unsafe drugs from harming our health.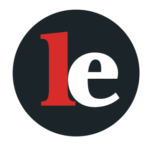 The Legal Examiner and our Affiliate Network strive to be the place you look to for news, context, and more, wherever your life intersects with the law.