Right before summer temperatures started soaring, Nevada joined six other states in the U.S. by boosting the speed limit on certain sections of highway up to 80 miles per hour. While Texas posts the highest limit of 85 mph on a small section of State Highway 130, it's hard to disagree that any speed starting with an eight seems rather extreme.
Like the Texas exception, Nevada's 80 mph speed limit is not statewide—only applying to about 130 miles of Interstate 80 that runs through a sparsely populated area of desert. Interestingly, Gov. Brian Sandoval actually signed the law that allows for such a speed well over 18 months ago, yet it took time for highway engineers to even approve of an area where the limit could be implemented.
It's not too hard to outline the views of opponents to this bill, many believe that years of data show that speed kills, plain and simple. Not only are many cars not built or maintained to cruise at 80 mph, most driver's reaction time is not quick enough to respond to an obstruction or driving hazard in the road unless extremely focused. When traveling at such a speed, your vehicle can cover the length of a football field in 3 seconds—compare that to the 34 seconds it takes when traveling at a safer 60 mph.
Supporters of the measure have their reasons, but at least one seems a bit far-fetched. National Motorists Association representative Chad Dornsife claims that, "Fatigue is the biggest killer, not speed." Thus, a higher speed limit means road travelers can arrive sooner while suffering less fatigue. Yes, driving drowsy is a large contributor to highway deaths as well, but an average 240-mile trip would take a mere 3 hours and 42 minutes at 65 mph compared to the 3 hours' time at 80 mph—not exactly a game changer when it comes to the rest required to make such a trip.
Possibly even worse is the common public attitude that, whatever the speed limit, it's okay to go another 5 mph over that. Thus, we could see many people driving sections of Nevada's highways at 85 mph—but law enforcement warns that such attitudes won't get drivers out of a ticket. Nevada State Trooper Dan Gordon made it very clear by stating, "The speed limit is the speed limit—80 is 80."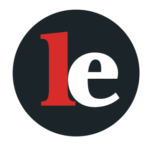 The Legal Examiner and our Affiliate Network strive to be the place you look to for news, context, and more, wherever your life intersects with the law.