Over the years, we have seen homeowners, or homeowners-to-be, encounter a number of challenges to the construction of a new home or the renovation of an existing home. By being proactive and following some basic steps, you can minimize the risks and most likely avoid some of the pitfalls that often cost homeowners much more than what they anticipated when first starting construction. Note that the examples below apply to the Tampa Bay area. Most regulatory agencies and building requirements vary by state, county or local municipality—so check to see what applies to your project within your area.
RESEARCHING YOUR CONTRACTOR
Homeowners should not be shy when it comes to researching a prospective contractor. Do not just ask for references. Instead, ask to see a list of the most recently completed, similar projects. You can also ask for the addresses of projects currently under construction, or contact information for previous clients. In addition, there are a variety of public records available online that can help you identify negative information regarding a company or its principals. One of the first things you should confirm is that your contractor is appropriately licensed by your state (In Florida you can check with the Florida Department of Business and Professional Regulation), local county or municipality (for example, the Pinellas County Construction Licensing Board licenses contractors for a variety of trades).
Next, you can check for complaints against the contractor. If licensed by the state, the DBPR website will include a complaint history for licensed contractors. Whether licensed by the state or by a local authority, you can also check with that local authority for complaints lodged against your contractor. The Better Business Bureau is another resource for this type of information. Further investigation can be done through the clerk of the court website in the county within which the contractor is located. Searching the court records will allow you to see if the contractor or the company's principals have been involved in litigation. Searching the public records will allow you to see liens or judgment filed by or against the contractor.
When checking the type of license held by your prospective contractor, you want to confirm that their license allows them to perform the type of work involved in your project. The categories of licenses issued by local authorities often differ from the categories of state construction licenses.
For example, the types of licenses issued by the state of Florida are listed here:
The 2017 Florida Statues
Regulations of Professions and Occupations
489.105 – Construction Contracting
489.505 – Electrical and Alarm Contracting
489.551 – Septic Tank Contracting
Additionally, a list of the categories of Pinellas County licenses is available here:
Pinellas County
Construction Licensing Board
Description of Contractor Classifications
A prospective contractor should provide you with a certificate of insurance showing coverages for Commercial General Liability and Worker's Compensation, and it will be up to you and your contractor to agree to reasonable policy limits. Homeowners should request to be added to the contractor's policy as an Additional Insured or Additional Named Insured. It is recommended that you contact the insurer or the issuing agent to confirm the policy information contained in the certificate is accurate and up to date.
CONCLUSION
Again, the above is offered as a guide to the steps you should take at the onset of any construction project. In future blogs, I plan to cover more detailed information as to contractual agreements and completing your project. I look forward to any comments or questions on the subject and wish you the best with all future home projects!
Charles A. Samarkos is a partner at Johnson, Pope, Bokor, Ruppel and Burns and is a Board Certified Civil Trial Attorney who handles litigation involving construction defects. Eric Brooks is an associate at Johnson, Pope, Bokor, Ruppel and Burns and a LEED Accredited Professional specializing in construction law.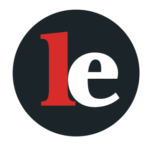 The Legal Examiner and our Affiliate Network strive to be the place you look to for news, context, and more, wherever your life intersects with the law.