Close to 77 million Americans have been affected in some way by America's opioid crisis, or at least that's the latest numbers according to recent data shared by National Public Radio's The Takeaway. While a very large number, it's been hard to pin down because it continues to grow at an alarming rate. It's been argued that part of the reason the opioid crisis has continued to escalate is because people are completely unaware of the dangers associated with opioids and prescription painkillers—to sum things up: it's too many people taking too many drugs that they don't need or of which they don't really understand the dangers.
But before we're able to answer who is responsible for this situation, we really need to focus on
Currently we're in the midst of a continually morphing blame game as to who is responsible for this crisis, but it might be best to first determine who should be responsible for curtailing the destruction to a level where we can get control of the situation.
When you consider how these drugs are getting into the hands of everyday people, there is one group that is most well-equipped to at least begin to combat this opioid crisis; and they are pharmacists—literally the one group who could come between patients and potentially addictive opioids once a doctor has written a prescription. In line with this reasoning, the National Community Pharmacists Association (NCPA) recently sent a statement to a U.S. Senate Committee that highlighted how the opioid crisis could be effectively combatted by those who fill prescriptions.
Some of the recommendations include:
– establishing limits on the number of pills a person can receive in one prescription
– mandating electronic prescriptions for controlled substances
– allowing pharmacists to directly prescribe naloxone (a drug that reverses the effects of opioid medications)
While these policy recommendations will certainly help combat the opioid crisis, Congressional and government involvement may be key to implement these solutions on a wide scale. The federal government's resources can help boost some of these initiatives and policy recommendations for which the NCPA and other similar groups are advocating—until then, this crisis will continue to affect millions of people and many patients will inevitably become victims to this epidemic.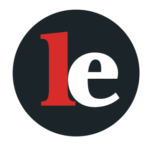 The Legal Examiner and our Affiliate Network strive to be the place you look to for news, context, and more, wherever your life intersects with the law.