In an order entered on September 12, 2011, Judge Higbee upheld the $25 million jury verdict for Andrew McCarrell who was diagnosed with inflammatory bowel disease (IBD) as a result of his use of Accutane, the blockbuster acne drug made by Hoffman LaRoche ("Roche").
Congrats to the McCarrells on their most recent victory and thanks to Dave Buchannan and the SeegerWeiss firm for a job well done. The greatest part of this case is that it was originally tried in 2007, which resulted in a jury award of $2.6 million for Andrew. Roche was not happy with the loss so they appealed, requesting a new trial. Well, Roche got their new trial. Oops.
Roche even tried to get the most recent verdict thrown out by Judge Higbee, but she would have none of it. Judge Higbee agreed with the second jury and noted that McCarrell endured "the worst case of pain I ever heard in my 18 years on the bench."
My guess is that we have not heard the end of this case from Roche. Let's hope they do the right thing instead, and pay for the injuries Accutane caused Andrew McCarrell.
Facts of the McCarrell case:
Andrew McCarrell took Accutane from June 22, 1995 through October 19, 1995 for the treatment of his acne. In 1996, McCarrell began to have stomach pain and his condition continued to deteriorate, leading to a diagnosis of IBD in November of 1996. McCarrell underwent four surgeries to remove his colon, rectum and rectal abscesses. He lived with a colostomy bag for four and a half years and continued to suffer from severe abdominal cramping and multiple bowel movements every day with episodes of incontinence.
McCarrell took his case to court and the jury returned a verdict of $2,619,000 in his favor. Roche appealed the case and the Appellate court remanded the matter for a new trial. The new jury found in favor of McCarrell, awarding him $25,159,530.19 as compensation for disability, impairment, loss of enjoyment of life, and pain and suffering, all of which the jury found was caused by Accutane.
Judge Higbee agreed with the jury's verdict and found no sense of "wrongness" in the jury award, since McCarrell was a young active man when he was diagnosed with IBD but now has a permanent condition and is not likely to improve. In the memorandum supporting her ruling, Judge Higbee highlighted the evidence presented at the trial that "supports the jury's verdict."
Specifically, during his testimony, McCarrell described his life with IBD as regularly fatigued and coping with constant physical pain. He testified to the importance of sports and being active when he was growing up and how he had hoped to coach his children in sports. He is unable to do so since he is too tired and weak. He has not slept through the night in fourteen years and feels that his wife has a fourth child, as she is constantly caring for him. McCarrell noted, "My life…has been surviving for the past 14 years."
As a result of McCarrell's testimony and that of his wife and doctors, Judge Higbee noted that this case "presented a picture of probably the worst case of pain, suffering and loss of quality of life I ever heard described in my eighteen years on the bench." The verdict stands.
Source: Andrew McCarrell v. Hoffmann-La Roche, Inc, Superior court of New Jersey, September 12, 2011.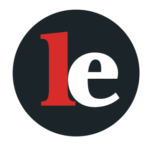 The Legal Examiner and our Affiliate Network strive to be the place you look to for news, context, and more, wherever your life intersects with the law.